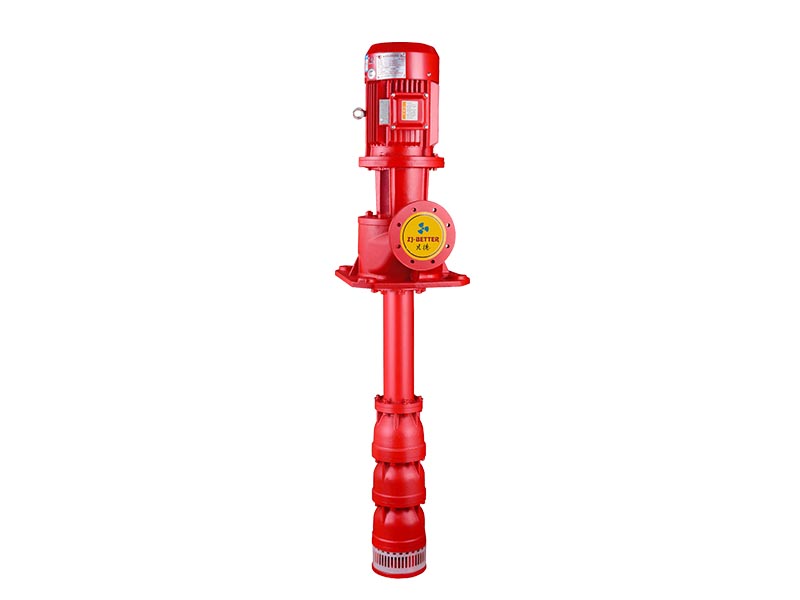 JC Vertical Turbine Fire Pump
Flow: 30-5000 GPM
Head: 3-20.5BAR
Speed: 980~ 3550 r/min
If you want to get more product information please contact us!
Product Description
Materials
Structure Description
Technical Data
JC vertical turbine pump is used for pumping normal temperature water and warm water under 100°C from wells, river, lake , sea. Type JCW are better used for city, factory dirty water and water containing great sand in river and sea, widely used in factories and mines, city and countries, petrolatum filed, plant and irrigation on farmland.

BEARING AND LUBRICATION

The driving shaft in deep well pumps are supported by rubber bearings, and is lubricated and diving shaft must adopt protection pip and is lubricated and cooled by out water.
Axial force is carried by vertical hollow shaft motor or drive with roller bearing or sliding bearing which is lubricated by grease.

Drive

The vertical turbine fire pump is designed counter clockwise rotation when viewed from the motor end. To prevent counter-rotation, the non-reversing rachet is arranged on the top of motor or drive device.