our Service
14

14 years professional production experience

24

24 hours online customer service

365

365 days quality guarantee period
Better Technology Co., Ltd. was founded in 2004.We are located in HangBu development zone, Quzhou, Zhejiang, with convenient transportation access, covering an area of 20000 square meters, for 15000 square meters Workshop, 28 technical management personnel. It combines the functions of professional design, development, manufacture and sale of general fluid equipment of high-tech enterprise. It has established the technology cooperation with domestic and foreign universities and colleges introduced the advanced design, development and management mode, and long employed foreign expert for technical guidance.
Pre-sale services

Main products: diesel engine fire pump group, fire-fighting constant pressure water supply equip ment is well applied to fire-fighting industry. Centrifugal pump, pipeline pump.

Sales mid Service

Sewage pump and self-priming pump are applied to wastewater treatment industry,. We also produce Y2, YX3, YE3, YB2, and YB3 high efficiency motors.

Post-sales service

Our products are well sold around China and long exported to Russia, Malaysia Australia, the United States, Canada, New Zealand, Malaysia, South Africa.We can provide on-spot installation,maintenance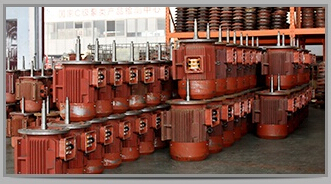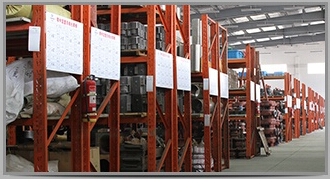 Quality Control
Our quality control department is composed of experienced and expert inspectors who have been involved in the industry for many years. Our inspection equipments contain motor microcomputer inspection devices for pump and smart motor factory test automatic test system. We guarantee that our products are of the best.
Research & Development
we have an ellte technical team of international and domestic talents that has the ability to research, develop and design products according to our customers' specific requirements. The experience of cooperating with many renowned companies such as HYUDNAI enables us to have the capacity develop products reaching intermational standards.
Unique Features
Precision is one of the most important features of machine related products, so every detail is carefully considered to ensure that our products are of the finest quality. Our products are surable to be used for many years, and some of them can be used to purlfy polluted water, so it also equipped with the function of environment protection.
Various Applications
Our main products are include a wide range of pumps and machinery parts. we have various sewage pumps, fire pumps and chemical pumps which are mainly used in sewage treatment and fire protection engineering industries. they are also suitable to other industries that require industries grade pumps.
Thoughtful Service
From your initial consult to after sales, our professional service staff will never let you down. We can recommend and design products to sult your requirements. We will continuously track the production process to keep you updated. We also offer a one-year free maintenance. If you have any question, please call and our customer service team will help you in every day.