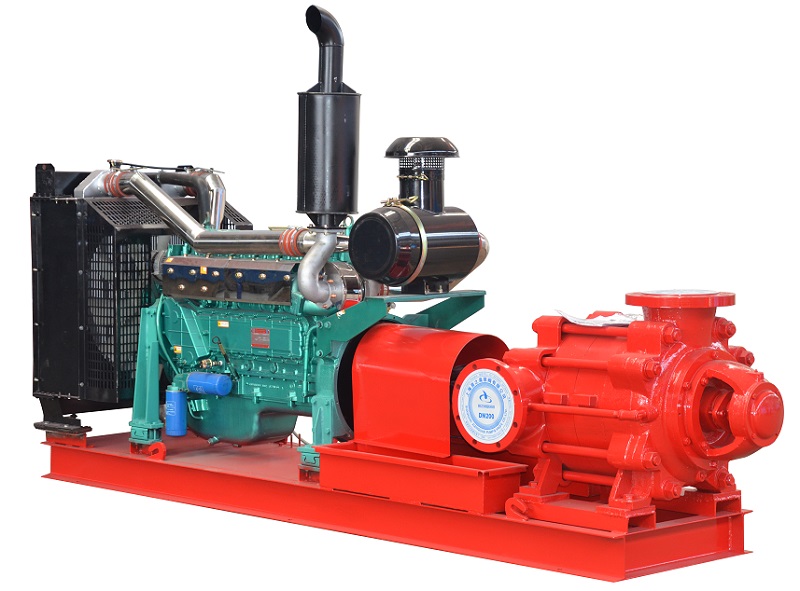 XBC-D Multistage Diesel Fire Pump
Flow: 238-1000 gpm / 15-63 l/s
Head: 2-21 bar / 29-304.5 psi
Caliber: 100-150mm
Power: 11-160kW
Speed: 1500r/min
Working Pressure: 1.6MPa
If you want to get more product information please contact us!
Product Overview
Product Structure
Application
Technical Data
Product Introduction of XBC series diesel engine fire-fighting pump

XBC series diesel engine fire-fighting pump group is a new-style fire-fighting equipment developed in accordance with GB6245-98 and NEPA20 standard, and upon the fitted fire-fighting pumps (single-stage single-suction type, single-stage double-suction type and sectional multistage type), can be divided into XBC-IS, XBC-S and XBC-D three sub series. The equipment has a wide range of pressure and temperature and can be used for almost every occasion necessary for fire-fighting.
The diesel engine fitted with the equipment is an excellent product domestic or imported, features good starting performance, strong overload capacity, compact structure, easy maintenance and use and high degree of automation. The equipment is really a fire-fighting one advanced and reliable in performance.