UL Listed Diesel End Suction Fire Pump
Flow: 200-750 gpm
Head: 4-8 bar
Caliber: 50-250mm
Power: 20-125 kW
Speed: 3000r/min
Working Pressure: 1.6MPa
If you want to get more product information please contact us!
Product Overview
Product Structure
Application
Technical Data
Product Introduction of UL Diesel Fire Pump
ISO series centrifugal pump is a single-stage single-suction centrifugal pump developed by China Better Technology Group Co., Ltd.
with reference to international similar products using modern fluid mechanics to meet the international standard UL 448 secondary energy efficiency standard.
This product combines the strengths of similar products in China and abroad and is designed with excellent hydraulic models,
therefore, its excellent hydraulic performance and structural features ensure that the user can effectively reduce the operating cost of the pump in various applications.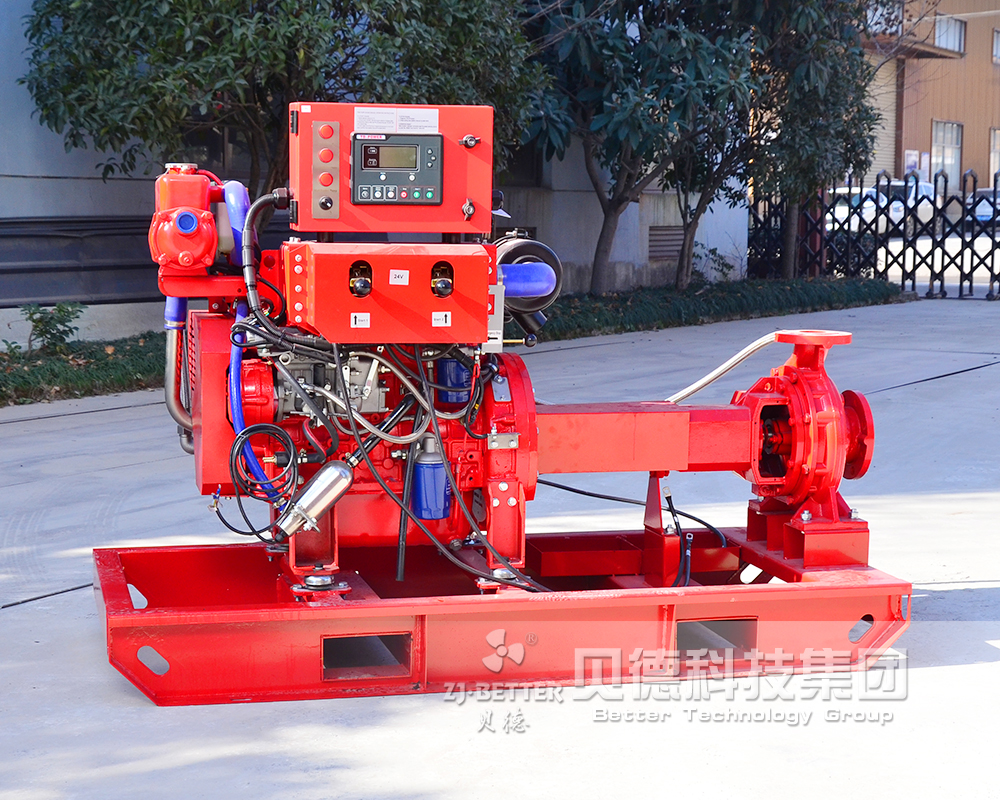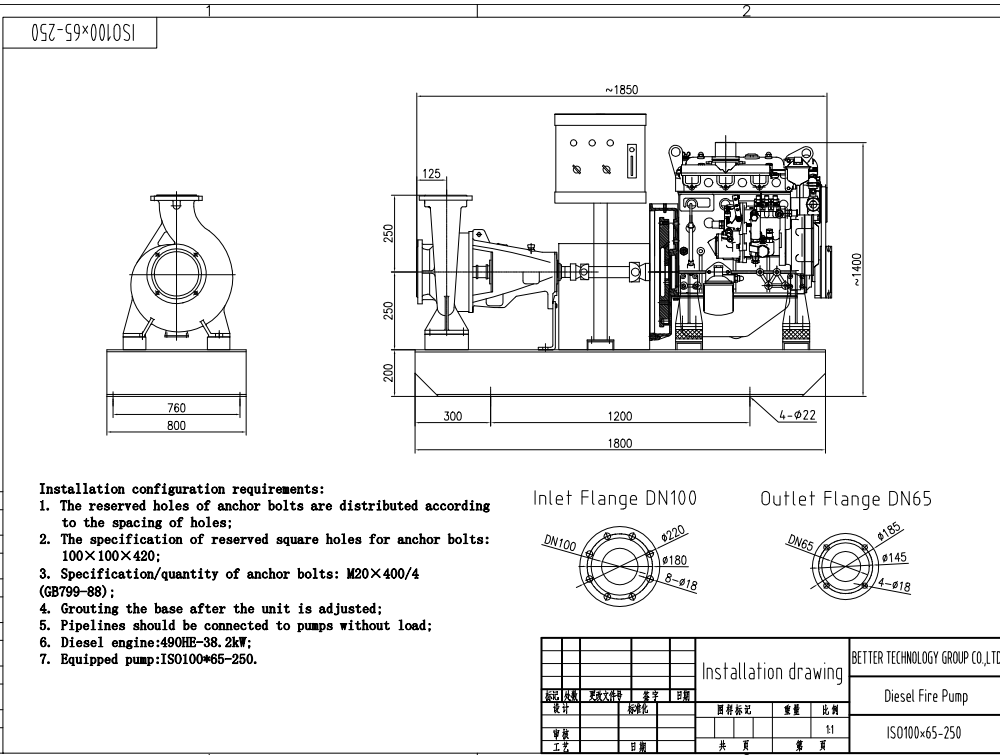 1. Application Scope
1-- Applicable for the XBC series Diesel Fire Pump control made in this Co., and also for the diesel engine fire-fighting pump
2-- It is applicable for water supply for fire service and emergency water supply.
3-- Suitable for the fire-fighting water supply and emergency water supply in storehouse, yard, airport, petroleum and chemical industry,
power plant liquefied gas, textile, ship, and oil ship etc. occasions.

2. Using Instruction
1. The height of the machine room should be depended on the equipment's height and the lifting apparatus
2. To ensure a good ventilation inside of the machine room, the temperature there should not be over 40°C
3. When to mount both inlet and outlet pipes of the fire-fighting pump, do not let their weight loading on the pump
so as to prevent it against damage and its performance of running from being affected.
4. It is not allowed to mount the control cabinet in the front of the diesel engine's radiator,
otherwise the electric components inside of the cabinet would be affected and not work normally.
1. Performance curve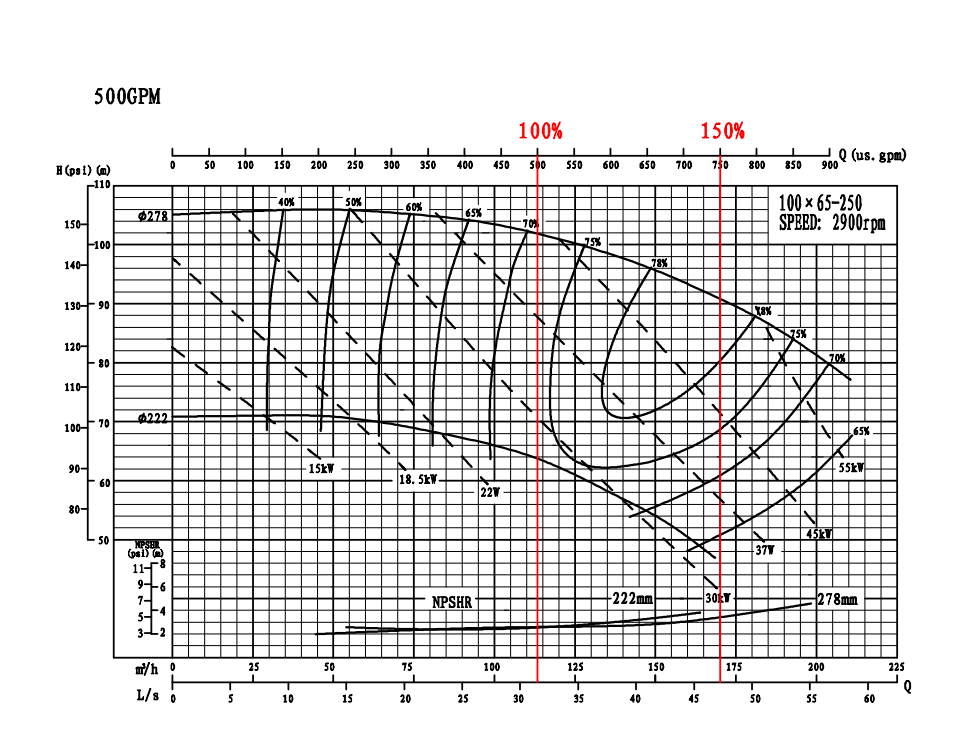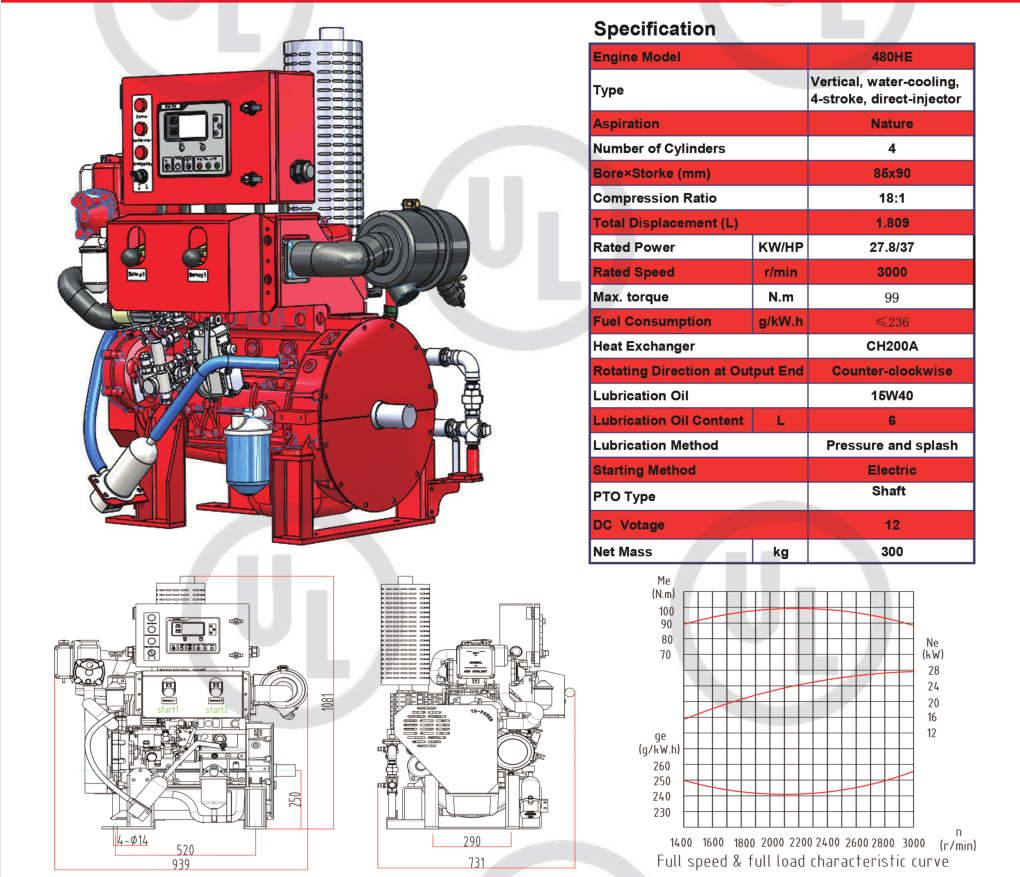 InquiryPlease Feel free to give your inquiry in the form below. We will reply you in 8 hours.