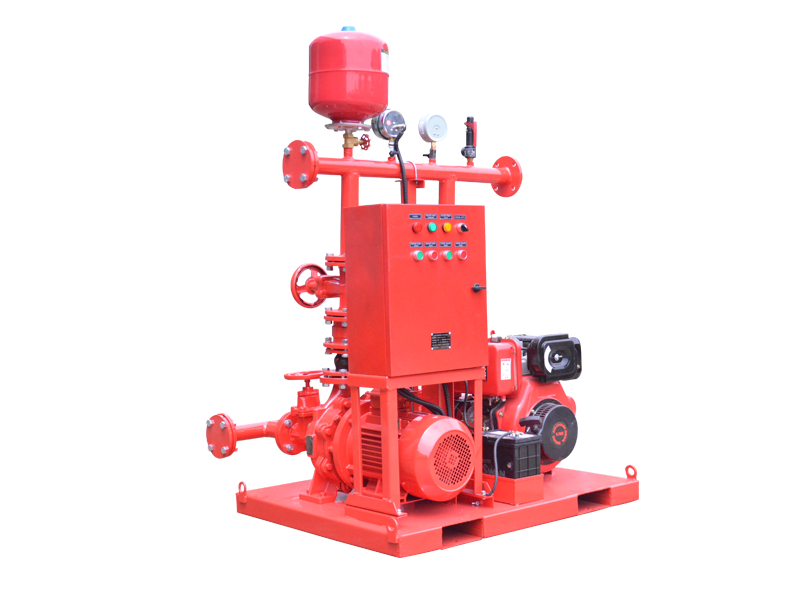 ED Fire Pump Set (Electric+Diesel pump)
Flow: 30-1000GPM
Head: 3-20Bar
Speed: 740-2900r/min
Power: Diesel pump / Electric pump: 1.5-710 kw
If you want to get more product information please contact us!
Product Introduction
Technical Data
Applicatioms
Actual Pictures
Specifications
ED Fire pump system is made of Electric pump +Diesel pump
Operation: 1 Duty (electric) + 1 standby (diesel engine)
Capacity: 25, 30, 50, 100, 150, 200, 300, 400, 500, 750, 1000...GPM with pressure 4, 5, 6, 8, 10... Bar.
Pressure vessel 25, 50, 75, 100...liters, pressure will be 0.6mpa, 1.0mpa, 1.6mpa, select according to pump head.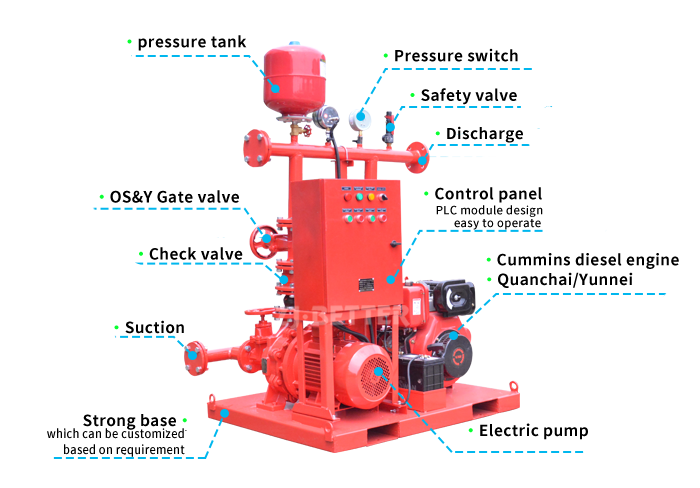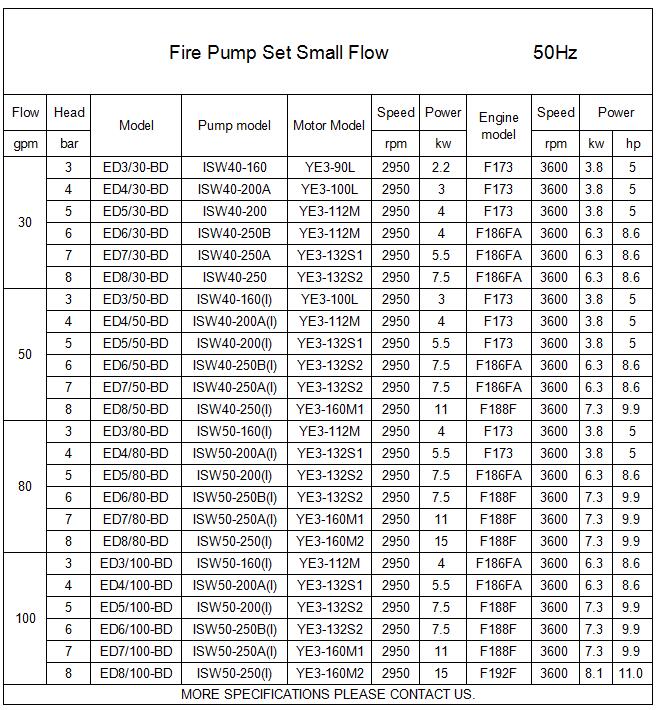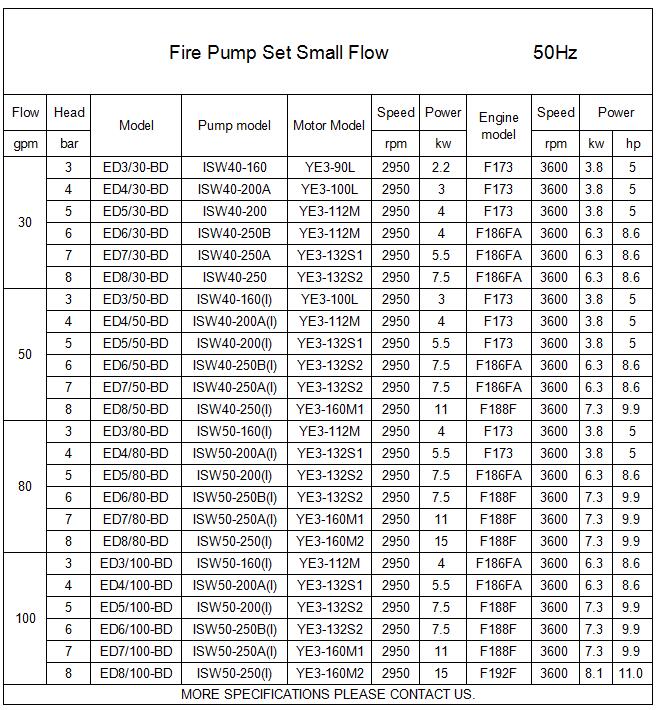 Mainly used
for warehouses, docks, airports, petrochemical, power plants, liquefied gas, textiles, ships, oil tankers and other occasions of a fire service.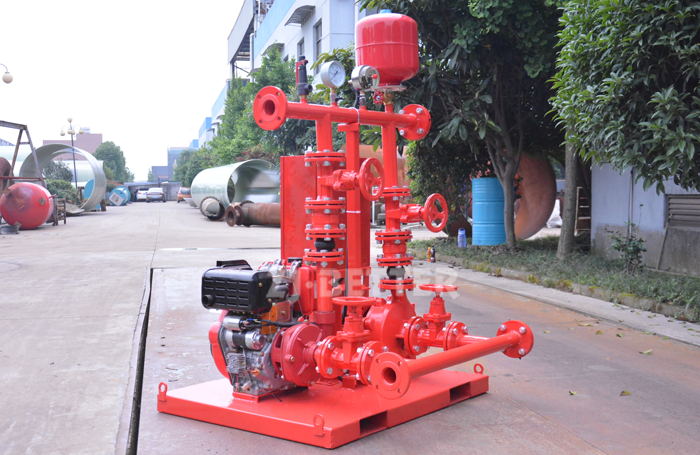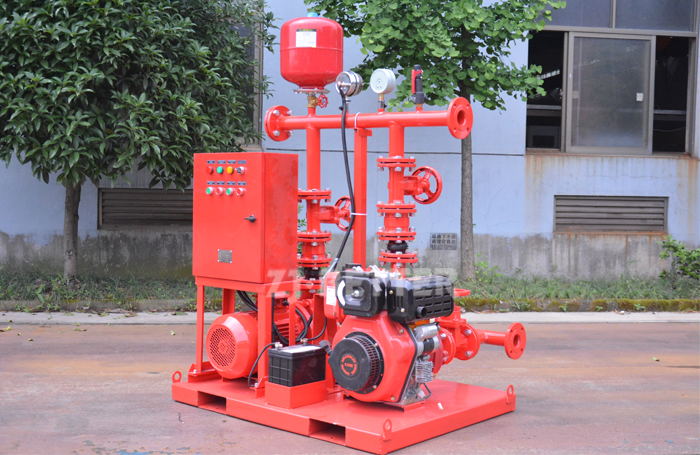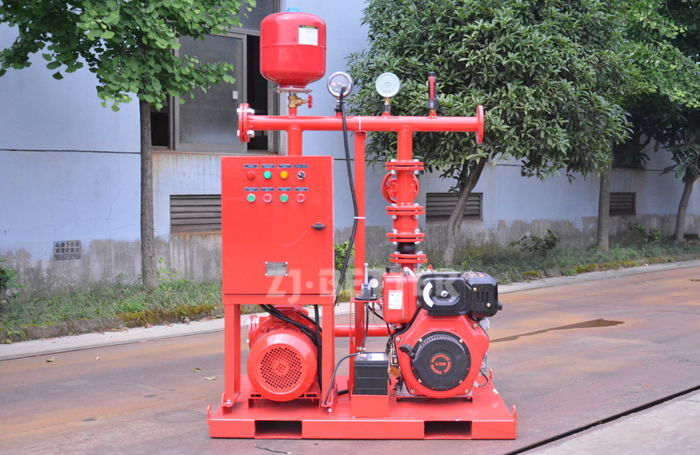 InquiryPlease Feel free to give your inquiry in the form below. We will reply you in 8 hours.