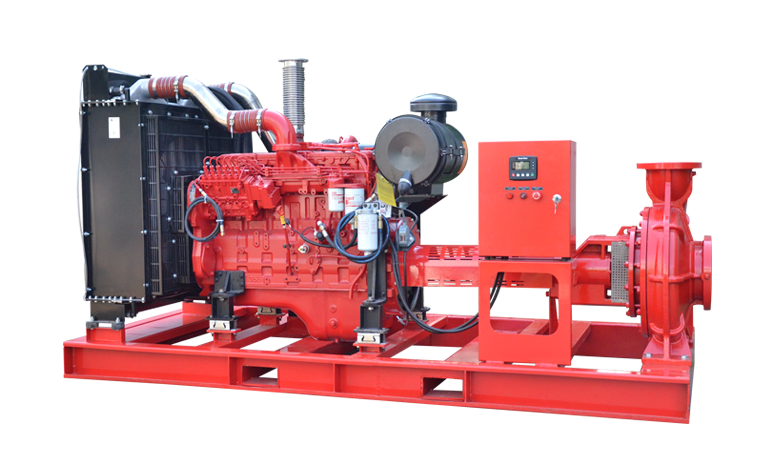 Diesel Engine Single-Stage Centrifugal Pump
Flow: 80.0-2500 gpm
Head: 2-16 bar
Caliber: 50-250mm
Power: 3-220kW
Speed: 1500-2600r/min
Working Pressure: 1.6-2.5 MPa
If you want to get more product information please contact us!
Product Overview
Product Structure
Application
Technical Data
Diesel Fire Pump XA Series Single-Stage Centrifugal Pump
XA series single-stage centrifugal pump is the earliest single-stage single-suction centrifugal pump product launched by Better (China) Technology Group Co., Ltd.
This product combines the advantages of similar products in China and abroad, and is designed with excellent hydraulic model.
Therefore, its excellent hydraulic performance and structural characteristics ensure that users can effectively reduce the operation cost of pumps in various applications.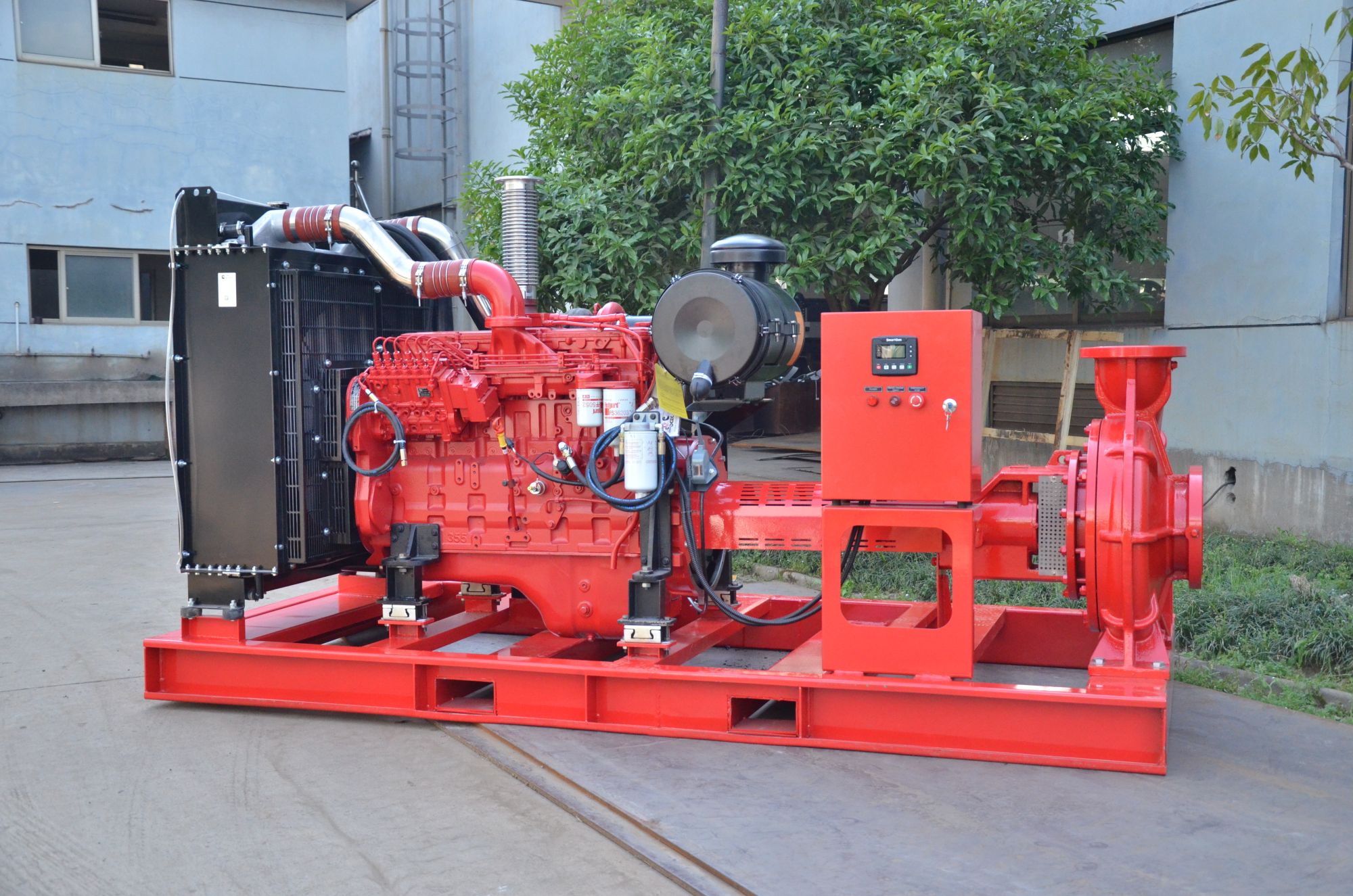 Main Features
Meet high standards
XA single-stage single-suction centrifugal pump conforms to international standards: ISO9908, Technical Specification for Centrifugal Pumps,
Class III (Technical Specification for Centrifugal Pumps, Class III), mainly based on German DIN standard.


High-efficiency volute
The pump body is in the form of high-efficiency volute.
The flange connection size is in accordance with GB/T 17241.6-1998 (cast iron) and GB/T 9113.1-2000 (steel) PN1.6MPa,
and can be used with the following standard flanges. : BS 4504: 1989, ISO 7005.1: 1992, DIN 2533: 1976, ISO 7005.2: 1988.
Structural Design for Easy Installation
The rear open cover design can replace the rotor components without dismantling the pipeline.
Replaceable seal ring. The wear of the impeller ring can be achieved only by replacing the sealing ring,
so as to restore the best operating condition of the pump and achieve low-cost operation.

Ensure high reliability at high speed and heavy load operation
Cantilever ratio is small. The cantilever ratio of the rotor ranges from 0.66 to 1.1, with good rigidity and small deflection.
Its rigidity is much better than that of the same type of single-stage centrifugal pump (the cantilever ratio of IS pump is between 0.97 and 1.48).
Further Improve the Stability of Pump Operation
Hydraulic balance design and combination of impeller dynamic and static balance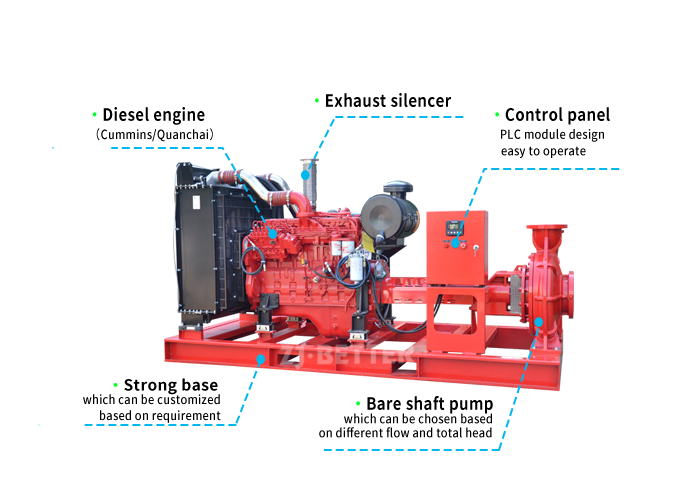 Part standardization, high degree of Generalization
The 48 models of the whole series only need 5 suspensions, 6 pump shafts and 4 bearings.
Shafts, bearings, bushes, seals and impeller fasteners of the same specification can be interchanged,
which effectively improves the interchangeability of parts and reduces the inventory of spare parts.
Application scope
It is used to transport clean water and liquids with physical and chemical properties similar to water.
Water booster for waterworks or water supply company;
Circulation and cooling systems, boiler water supply and industrial water supply and drainage in industrial process systems.
Farmland irrigation and drainage, air conditioning systems, urban water supply and drainage, fire protection systems.
1. Performance curve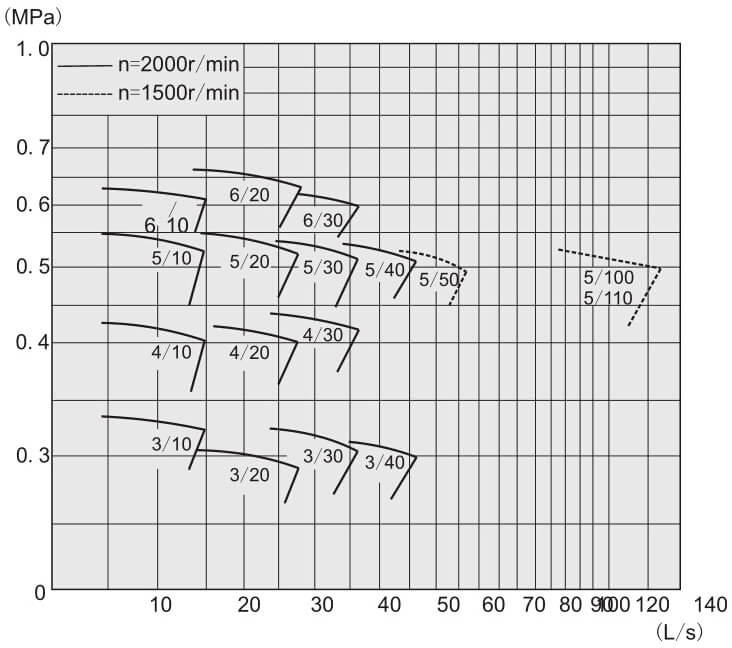 InquiryPlease Feel free to give your inquiry in the form below. We will reply you in 8 hours.