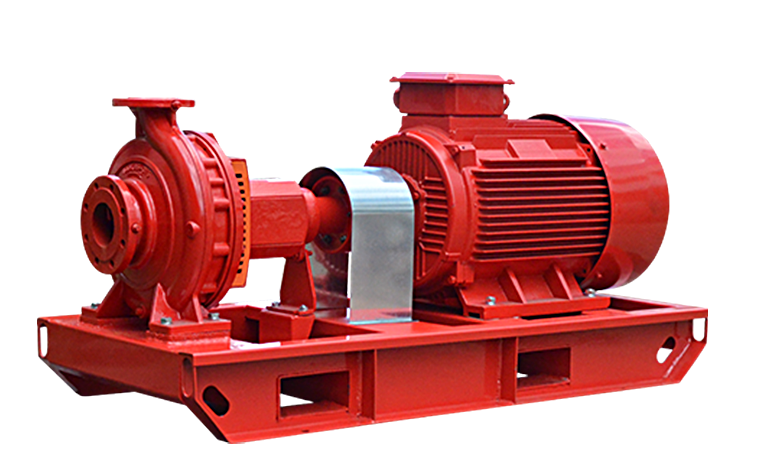 UL Listed ISO End Suction Centrifugal Pump
Flow: 1~300L/s
Head: 0.15~1.6MPa
Caliber: 25~500mm
Power: 0.75~160/6P kW
Speed: 960~2900r/min
Working Pressure: 1.6MPa
If you want to get more product information please contact us!
Product Overview
Product Structure
Application
Technical Data
XBD-ISO Series Horizontal End Suction Centrifugal Pump
ISO series centrifugal pump is a single-stage single-suction centrifugal pump developed by China Better Technology Co., Ltd. with reference to international similar products using modern fluid mechanics to meet the international standard ISO9908 secondary energy efficiency standard.

This product combines the strengths of similar products in China and abroad and is designed with excellent hydraulic models, therefore, its excellent hydraulic performance and structural features ensure that the user can effectively reduce the operating cost of the pump in various applications.


The main technical parameters
There are 36 kinds of specifications in the whole series, which can provide hundreds of performances with 6 different impeller diameters and 4 rotational speeds (including 60Hz) for selection.

Pump diameter
suction 50 ~ 300mm, discharge 32 ~ 250mm
Flow rate
up to 1500m3/h
Head
up to 160m
Housing pressure
up to 1.6MPa at 20 ° C, Other materials such as ductile iron can sustain higher pressures. (housing pressure = inlet pressure + shut down head)
Medium temperature
-10°C~104°C, please specify when ordering more than 80°C.
Product Standard
Q/BD2104-2008 General Usage Centrifugal Pump
Note: When medium temperature is above 80°C or non-clear water medium is transported, please specify when inquiring or ordering.