ZJBetter diesel self-priming fire pump is an energy saving pump designed with ISO international standard and developed through absorbing and improving the related technical data both at home and abroad and belongs to the self-suction centrifugal pump and uses the mechanical seal of a ceramic ring so as to resist any sandy liquid to go into the sealing face, preventing it from getting scratched. This pump holds the advantages of a compact structure, easy operation, stable movement, easy maintenance, high efficiency, long duration and strong self-suclion capacity and, as no foot valve is needed to be mounted on the pipeline and only a certain amount of leading liquid is required to be filled into the pump before work, improves the work condition while simplifying the pipeline system.
This pump can be equipped with either YE3 series common motor or YB series explosion-proof one upon the different surroundings of use.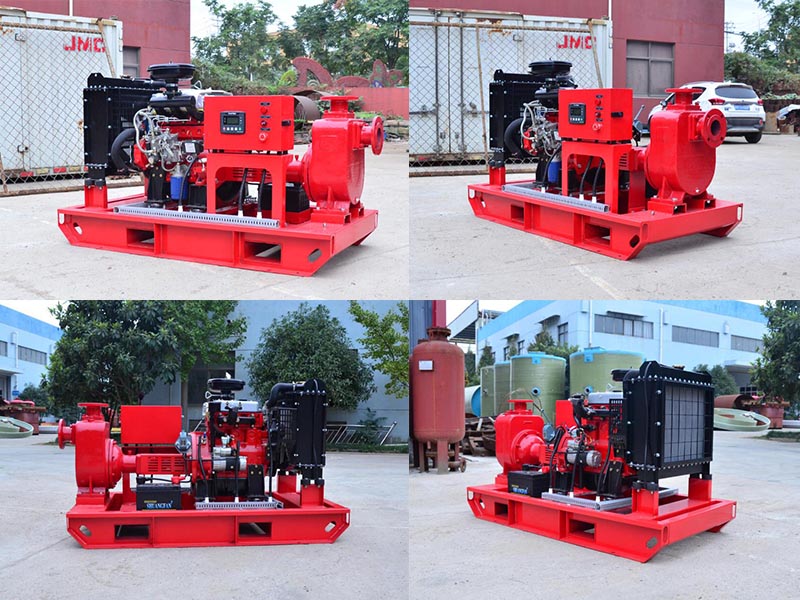 Application:
1. Suitable for city environmental protection, construction, fire fighting, chemical industry, pharmacy, dyes, dyeing, brewing, electric power, electric plating, paper-making, industrial and mineral rinse, equipment cooling and so on.
2.This pump, when mounted with a shaking arm shower, can have the water burst into air and then scattered in a thin drop for spraying, useful to a farm, nursery, orchard and tee plantation.
3. Suitable for pure water, sea water, the chemical media of an acid and alkaline degree and the pulpy material of a general pasty state, (medium viscosity<=100cP, solid content below 30%).
4. This pump can work together wilh a pressure filter of any model and specification and is the most ideal matching pump to send pulpy materials to the s aid filter f or pressure filtering.