The submersible sewage pump is a new generation of pump product successfully developed by our company on the basis of introducing foreign advanced technology and combining the use characteristics of domestic water pumps. It has the characteristics of anti-winding, no clogging, automatic installation and automatic control, etc. It has a unique effect on granular and long-fiber waste. The hydraulic performance of this series of sewage pumps is advanced and mature. After performance testing, all indicators of the products meet the relevant design requirements.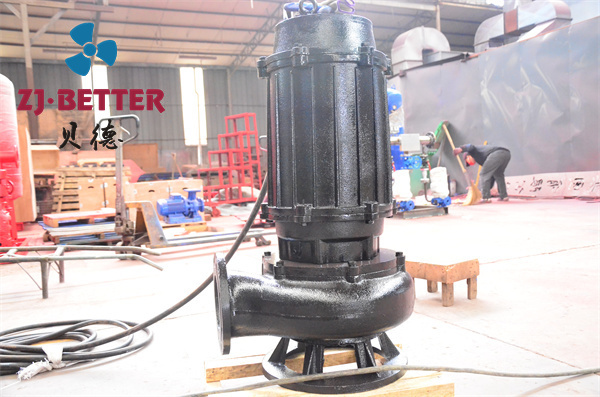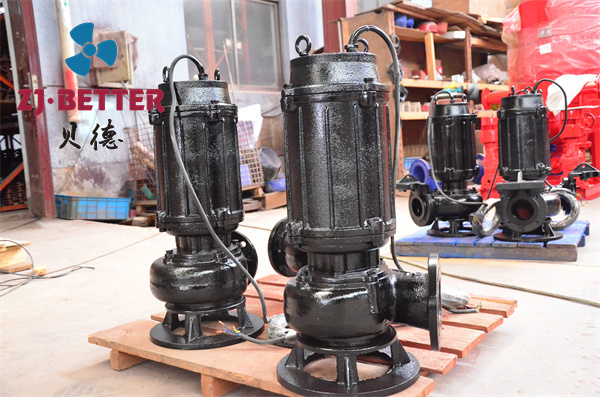 Submersible sewage pump features
1. The double guide rail automatic coupling installation system brings great convenience to the installation and maintenance of the pump, and people do not need to enter the sewage pit for this.
2. There are two installation methods: fixed automatic coupling installation and mobile free installation, which can meet different usage occasions.
3. The anti-clogging hydraulic component design with large flow channel greatly improves the passing capacity of dirt, and can effectively pass through fibrous materials 5 times the diameter of the pump and solid particles whose diameter is about 50% of the pump diameter.
4. Reasonable design, high efficiency and remarkable energy-saving effect.
5. Compact structure, small size, easy to move, easy to install, no need to build a pump room, and reduce project cost.
6. Double-channel series mechanical seal is adopted, and the material is hard corrosion-resistant tungsten carbide, which is durable and wear-resistant, and can make the pump run safely and continuously for more than 8000 hours.
7. There is an oil-water probe in the oil chamber to protect the pump.
8. It can be equipped with a fully automatic safety protection control cabinet to monitor the water leakage, electric leakage, overload and overtemperature of the pump to ensure reliable and safe operation of the pump.
9. The motor can adopt a water-jacketed external circulation cooling system to ensure the safe operation of the electric pump in an anhydrous (dry) state.
10. The float switch can automatically control the stop and start of the pump according to the required water level change, without special supervision.