Reasonable
pump selection
is to comprehensively consider the comprehensive technical and economic indicators such as the investment and operating costs of the pump set and the pumping station to make them conform to the principles of economy, safety and application. Specifically, there are the following aspects:
1. It must meet the requirements of flow and head, that is, the operation of the pump (the intersection of the device characteristic curve and the pump performance curve) must always be kept in a high-efficiency range, which saves power and protects the parts.
2. The selected water pump should not only be small in size, light in weight, low in cost, but also have good characteristics and high efficiency.
3. It has good anti-cavitation performance, which can reduce the excavation depth of the pump house without causing cavitation of the water pump, so it runs smoothly and has a long service life.
4. The pumping station is built according to the selected water pump, with low project investment and low operating cost.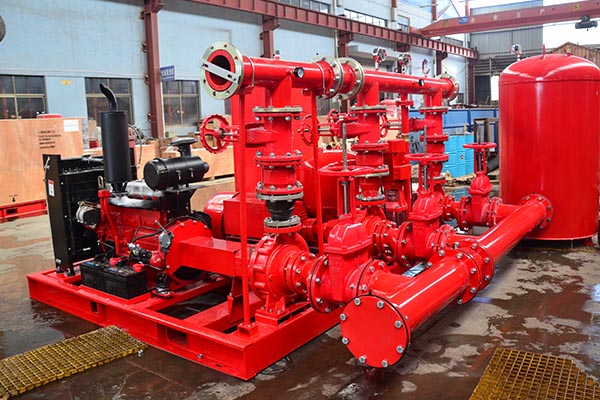 ZJBetter pump factory
provides the high performance and
cost-effective fire pumps
, if you need the pump for project installation, you can email us (
zjbetter@119pump.com
). Better technology Co., Ltd. is a
Chinese large fire pump manufacturer
, we are specilized in developing, producing fire fighting pumps with 17 years of experiences.
UL Listed fire pump sets
and
NFPA 20 standard fire pumps
are our main products, and welcome to inquire!