What is pump efficiency?
Pump efficiency
is the ratio of effective power to shaft power. It marks the effective degree of energy conversion of the water pump, and is an important technical and economic index of the water pump, which is represented by η.
The efficiency on the pump nameplate corresponds to the efficiency when passing the design flow, which is the highest efficiency of the pump. The higher the efficiency of the pump, the smaller the energy loss when the pump is working.
The shaft power of the water pump cannot be completely transferred to the output liquid, and a part of the energy must be lost. The energy loss in the water pump can be divided into three parts, namely hydraulic loss, volume loss and mechanical loss.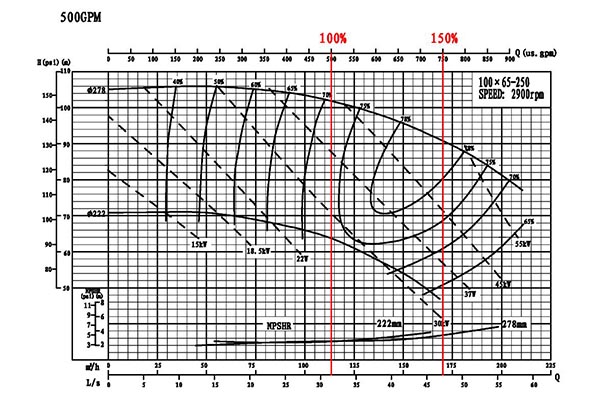 To select a pump with the highest efficiency
, you need to consider many factors, like the flow, flow rate, speed, head, specific speed, pump type, parallel pumps, impeller trim, surface finish, mechanical losses and the liquid pumped...
We suggest
buying a pump
from a brand manufacturer--Better Technology Co., Ltd.
ZJbetter pump
will provide you the data sheet of pump efficiency and also help you to choose a better pump you need. welcome to inquire and get our
fire pump catalog
and information. Contact us
zjbetter@119pump.com