Accident and fortunate are unpredictable. One day in 2019, my friend just took a break. Fortunately, he also avoided a fire disaster. On that day, an explosion occurred in the canteen of the building. The whole building was on a fire. Unfortunately, the complete fire safety system did not know how to use the fire pump.
So how to use the fire pump? How to operate the fire pump correctly?
First of all, the start of the
fire pump
has a button, but under normal circumstances, the button is not touched at will, there will be a small glass window covered outside, you need to use equipment (such as a small hammer) to beat, break the glass window.
Next, press the button. Under normal circumstances, you need to check the running current of the motor before starting the fire pump, but at the critical moment, you can directly press the button to start the fire pump.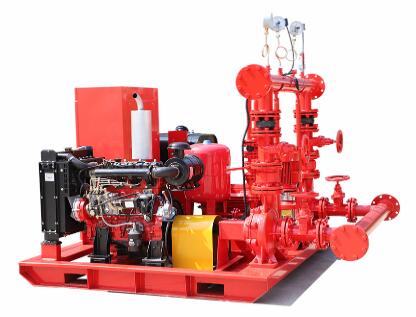 In addition, after the fire pump is started, the water will rise with the pressure and fill the fire hose. At this time, the water can be sprinkled with water pipes.
Then, during the use of the fire pump, it is necessary to pay attention to the pressure inside the water pipe to ensure that the water supply is stable under a high pressure.
If the fire rescue is successful, the fire water supply can be stopped, and then the clutch handle is moved to the "closed" position. At this time, the operation is not completed, and the valve should be opened to allow the float to return to reset, ready for the next time to use.
Different fire pumps are used in a different ways, by methods of operation, but the core is the same, that is, the pressure is used to lead the water out for fire rescue.
Fire safety guarantees are now receiving attentions as people's living standards are improved. Today,
fire pumps
are more than a specialized products in a certain area. From design to safety, even when it is installed at a corner of a building, it is also a necessity for people's lives.