What are the causes of excessive power consumption for the fire pump? What are the reasons behind the excessive power consumption of the fire pump?
Fire pumps
, as indispensable equipment for current fire safety protection, must be deeply concerned. However, people who are in daily life will find that power consumption varies for various reasons during the operation of the fire pump. So, what are the reasons for the excessive power consumption of fire pumps?
1. The rotation direction of the fire pump is incorrect;
2. The fire pump impeller is damaged;
3. The rotating parts of the fire pump are stuck;
4. The fire pump shaft is bent;
5. The water pump head is too low compared to the rated value;
6. The liquid pumped by the fire pump is too much;
7. The weight value of the pumping liquid of the fire pump is greater than the expected value;
8. The fire pump bearing is not lubricated and the lubricant is not used correctly;
9. The fire pump bearing is seriously worn;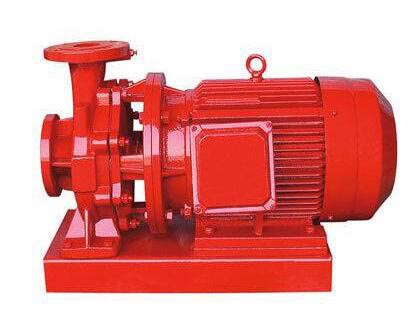 The above nine cases are the root causes of the excessive power consumption of the
fire fighting pump
. However, as long as the daily maintenance of the fire pump, such as correct adjustment of the rotation direction; always pay attention to the degree of wear of the impeller, to a certain degree of effective replacement; check whether the lubrication level of the fire pump bearing is in place, whether it is necessary to add lubricant, etc. It can be effectively avoided.
Better Technology Co., Ltd., went through 15 years, still insists on researching fire pumps. At the forefront of technological innovation, we are not willing to slack off. For the common faults and fire pumps maintenance, we remind the new and old customers that it is very important to use a good fire pump, but the most important is to use a fire pump correctly!