How to correctly judge whether the
fire pump
is running
From the perspective of the acquisition and control of fire pump start signal, there are two main methods for the main and standby switching of the fire pump in the design. The key is the choice of control signal source. It can be divided into current signal control method and pressure signal control method for electric fire pump. Usually the main and standby pumps of the fire pump are designed in a mutually alternate manner.
The pressure signal control method is to set an electric node pressure gauge on the water outlet pipe of the fire pump, and the switching of the main and standby fire pump is judged by the signal of the pressure gauge. When the fire pump control box receives the action command, immediately start any fire pump. If the pressure indicated by the electric node pressure gauge after the fire pump works fails to reach the set pressure value, the control box will automatically switch to another fire pump, start work.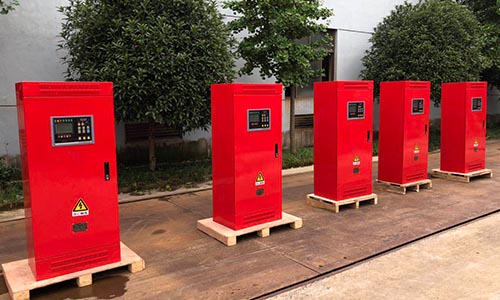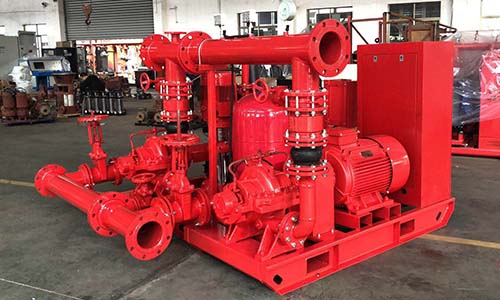 The current signal control method is a common method for switching the main and standby of the fire pump in the fire protection design. It judges whether the fire pump is working by feeding back the motor current signal of the pump. When the motor is short-circuited (power-off) and the current is too large, the power supply automatically switches to the motor of the other pump unit, stops the work of the first fire pump, and starts another fire pump.
Of course, in the principle of electric fire pump control, a fire pump can be arbitrarily designated as the main pump or the standby pump. The current signal control method is the earliest and most used in China, and the pressure signal control method is applied in foreign sprinkler systems. The pressure signal control method provides a reliable way for the automatic control of the fire water supply system.