On December 5, a fire broke out in a factory in New Delhi, the capital of India. According to news reports, 43 people were killed and dozens were injured. The site of the fire is a factory that makes handbags, hats and clothing. The fire broke out in the early morning of the 8th. When the fire broke out, the workers were still sleeping. There were a lot of raw materials in the factory, and the fire spread instantly. Because the door of the building was locked, the firefighters could not enter in time, causing disastrous consequences.


When seeing this news, people can't help thinking about the root cause of the fire. Weak fire awareness led to this tragedy. If the factory is equipped with a perfect fire protection system and the workers have the skills to extinguish the fire by themselves, even if the firefighters cannot enter, they may be able to Minimize the effects of fire.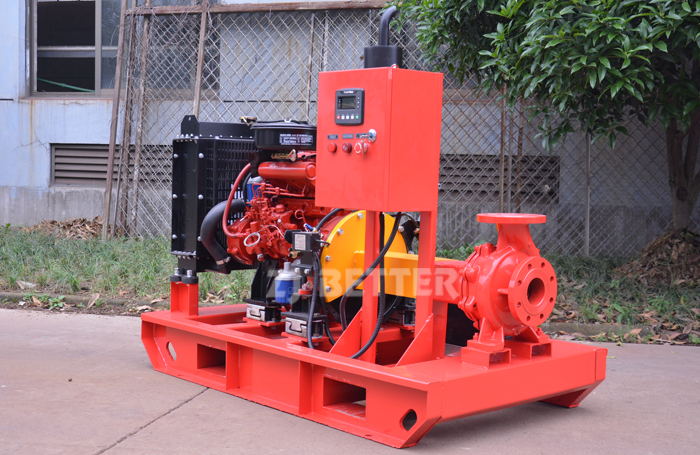 As a professional manufacturer of fire pumps for 16 years, ZJBetter is obliged to remind you to "know fire pumps, use fire pumps". With the development of society, people pay more and more attention to their own safety. Not only in China, but also many countries in the Middle East are also one of the major sources of customers of Shanghai Xizhiquan.
ZJBetter is designed and manufactured according to GB6245-2006 "Fire Pump", which meets the latest CCCF requirements and has successfully obtained the certificate. The advantage of the diesel engine fire pump is that even if the fire affects the circuit, the fire pump can still be started, and the safety factor is high. Moreover, this fire pump of ZJBetter has the function of automatic operation, and can be connected with signals such as fire protection and power supply systems. When a fire signal is received, the fire pump will be started immediately.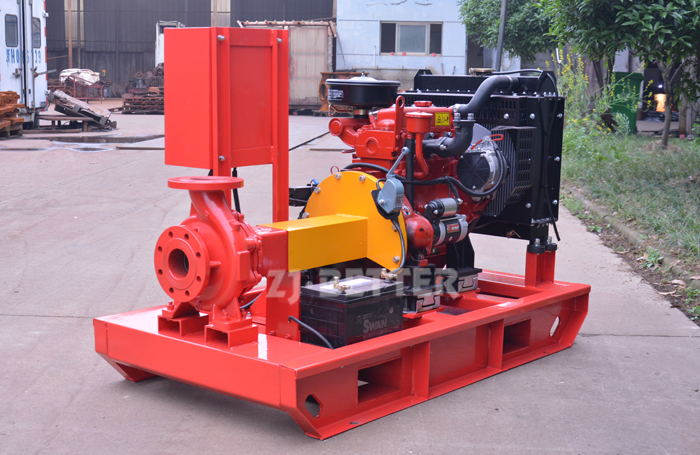 Various villas, residential areas, industrial or civil buildings and other fire-fighting water are also suitable for various occasions with high requirements such as various oil depots, logistics parks, and oil product loading and unloading docks. In addition, it is also suitable for conveying drinking water, chilled water, and other media that do not contain abrasive impurities or long fiber impurities and are not chemically or mechanically corrosive to the pump.
ZJBetter is committed to R&D, production and sales of various fire pump sets, diesel engine fire pumps, fire water supply equipment, fire booster voltage regulator, fire electrical control and other equipment. The products have international influence and are sold at home and abroad all the year round. There are sales outlets. Integrity, harmony, innovation, and rigor, Shanghai Xizhiquan has high standards and strict requirements for production, and has formed a set of research quality management system in long-term practice. With high-quality products, guaranteed quality and high-quality services, it is widely praised by consumers.