When the water supply doesn't have enough pressure, a fire pump can be an excellent solution to the problem, as long as the pump is sized correctly. The fire pump is selected by five factors: liquid delivery volume, device lift, liquid properties, pipeline layout and operating conditions.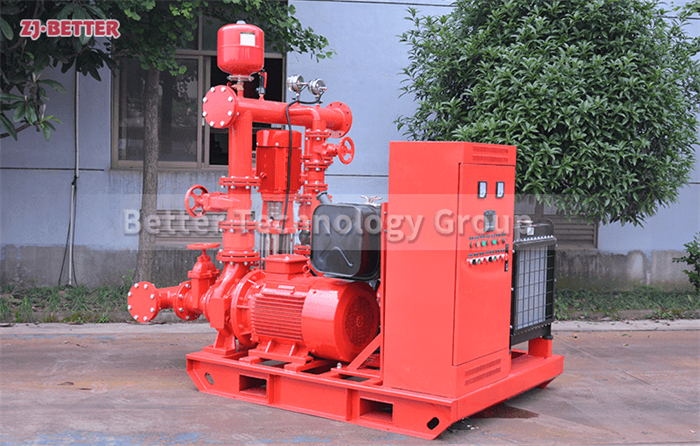 1, the head required by the device system is another important performance data for selecting fire pumps, generally to use the head after amplifying 5%-10% margin to select the type.
2, Flow is one of the important performance data for selecting fire pumps, which is directly related to the production capacity and conveying capacity of the whole device.
3, the device system piping layout conditions refers to the height of the liquid to send the liquid distance to send the liquid direction, such as the lowest liquid level on the suction side, the highest liquid level on the discharge side and some other data and pipe specifications and its length, materials, pipe fittings specifications, quantity, etc., in order to carry out the calculation of the comb head and cavitation margin of the calibration.
4, liquid properties, including the name of the liquid medium, physical properties, chemical properties and other properties, physical properties are temperature c density d, viscosity u, the diameter of solid particles in the medium and the content of gas, etc., which relates to the head of the system, the effective cavitation margin calculation and the type of suitable pump: chemical properties, mainly refers to the chemical corrosiveness and toxicity of the liquid medium, is the choice of pump materials and the choice of that a shaft seal type important basis.
5, the operating conditions of a lot of content, such as the operation of the liquid T saturated steam force P, the suction side pressure PS (absolute), the discharge side of the container pressure PZ, altitude, ambient temperature operation is a gap or continuous, the location of the fire pump is fixed or removable.
ZJBetter is a professional manufacturer of kinds of
fire pumps

,

such as Centrifugal Pumps, Horizontal Split-Case Pump, Vertical Turbine Pump and End Suction Pump. And we also provide fire pump set such as EDJ fire pump system(electric pump+diesel pump+jockey pump), EEJ fire pump group(electric pump+electric pump+jockey pump), EJ fire pump set(electric pump+jockey pump), DJ fire pump set(diesel pump+jockey pump), ect. All products with high quality and best price, we get CE ISO SGS Certification. And we have UL Listed and Non-UL fire pumps. More information pls send to our mail: amy@fire-pump.cn. Welcome to inquiry and visit!