XBD-DL type vertical multi-stage fire pump is used for conveying clear water without solid particles and liquids with physical and chemical properties similar to water. It is mainly used for pipeline pressurization and water supply in fire-fighting system, and can also be applied to industrial and urban water supply and drainage, pressurization and water supply in high-rise buildings, long-distance water supply, heating, bathroom, boiler cooling and heating water circulation, pressurization and water supply in air-conditioning and refrigeration system and equipment supporting occasions.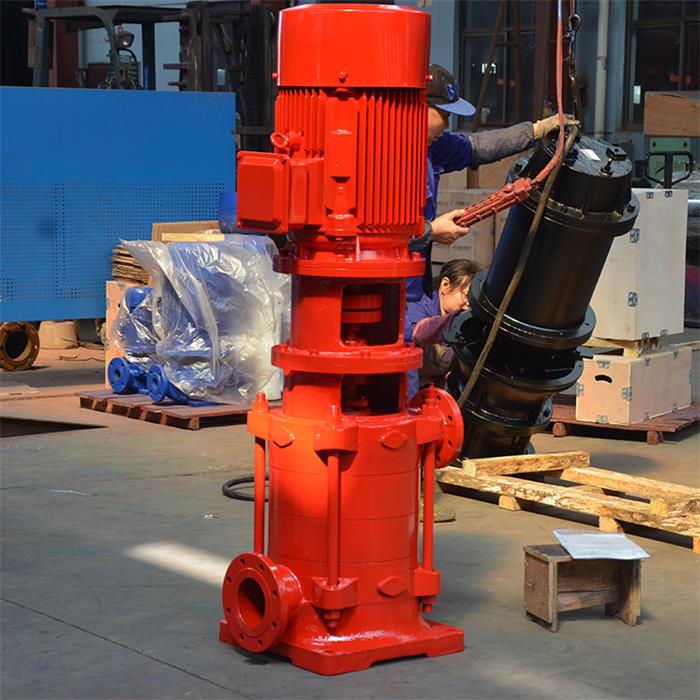 The performance and technical conditions of the XBD-L fire pump set produced by ZJBetter meet the requirements of the newly promulgated GB6245-1998 "Performance Requirements and Test Methods for Fire Pumps" standard, and the products have been tested and qualified by the National Fire Equipment Quality Supervision and Inspection Centre and have obtained the Shanghai Fire Product Approval Certificate.

ZJBetter products are all designed and optimized by computer. The company has strong technical force, rich production experience and perfect testing methods, thus ensuring stable and reliable product quality.
1, compact structure, small volume, beautiful appearance, its vertical structure determines the small installation area, its centre of gravity coincides with the centre of the pump foot, thus enhancing the pump's operational stability and service life.
2, Smooth running, low noise, high concentricity of components.
3, Adopting advanced hydraulic model, high efficiency and excellent performance.
4, The shaft seal adopts high quality mechanical seal, which is wear resistant, no leakage, long service life, etc.
5, The pump inlet and outlet are on the same horizontal axis, and the calibre specifications are the same, so it is easy to connect the pipeline and convenient to load and unload.
6, Convenient maintenance, no need to disassemble the pipeline, just remove the pump cover nut, take out the motor and transmission components can be repaired.