A fire pump is a kind of pump specifically designed to be used as a part of a fire protection system's water supply. A fire pump does not create water, it takes water that is given to it from a water supply and increases the pressure (energy) of the water. The pump intake is either connected to the public underground water supply piping, or a static water source (e.g., tank, reservoir, lake). A fire pump can be powered by either electric motor, diesel engine, or steam turbine and can supply water to fire sprinklers, foam systems, water spray systems, etc.
Fire pumps
are needed when the water supply cannot provide sufficient pressure to meet the hydraulic design requirements of the fire protection system. This usually occurs if the building is very tall, such as in high-rise buildings, or in systems which require a relatively high terminal pressure at the fire sprinkler in order to flow a large volume of water, such as in storage warehouses. Fire pumps are also needed if the water supply is provided from a ground level water storage tank.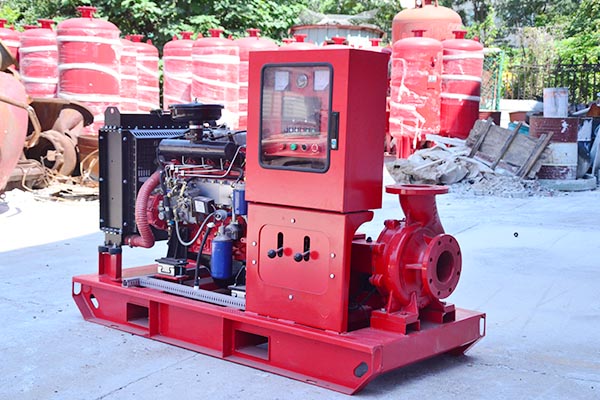 Fire pumps are required very often when the water supply is unable to provide sufficient pressure to meet the hydraulic design needs of the fire protection system.
Types of pumps used for fire service include:
Fire pump sets
,
horizontal split case fire pump
,
vertical split case fire pump
, vertical inline fire pump,
vertical turbine fire pump
, and
end suction fire pump
.
Better Technology Co., Ltd. is a professional
fire pump manufacturer
that can design, manufacture, shipping and sell independently. We have got the UL listed approved, CE, ISO9001 quality management system, ISO14001 environmental management system and ISO18001 occupational Health and safety management system certification. Best products and services is our final aim. If you are interested, welcome to send inquiry, or to be our area fire pump dealers. We will work and develop together.