A fire pump is a device used to provide a high-pressure flow of water to a fire sprinkler system. It is typically powered by an electric motor or diesel engine and is designed to ensure a consistent flow of water to meet the requirements of the fire protection system. Fire pumps are used in a variety of applications, including fire suppression systems in commercial and residential buildings, industrial facilities, and other public buildings. They are also used in firefighting operations, such as providing water to fire engines and hoses. Additionally, fire pumps are used in water supply systems, such as to supply water to sprinkler systems and water tanks.

The average life expectancy of a fire pump is between 10-20 years, depending on the manufacturer, maintenance schedule, and usage. However, some fire pumps have been known to last for decades, depending on the level of care and maintenance provided. To maintain a fire pump, it is important to regularly inspect and test the pump, as well as its associated components. This includes checking the pressure switch, motor, pump, and valves for any leaks or potential problems. Additionally, you should make sure the pump is kept clean and free of debris, and that the engine oil is changed at the manufacturer's recommended intervals. Lastly, it is important to regularly check the pump for proper operation, and make any necessary repairs or adjustments as needed.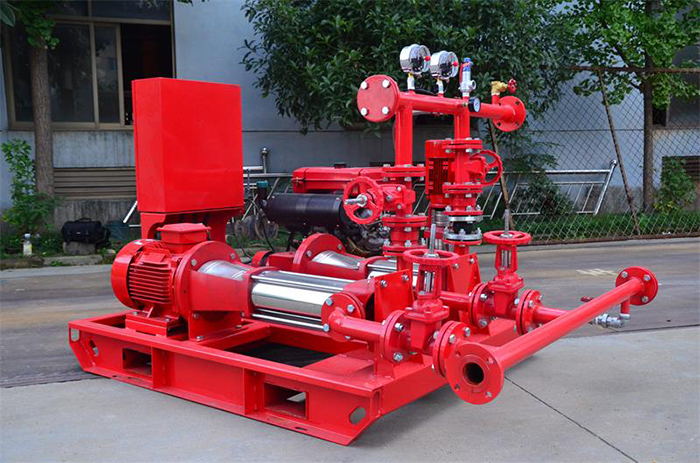 How do you maintain your fire pump?

1. Test the pump regularly. This should include testing the pressure, flow, and electrical components
2. Check the pump suction and discharge lines for any signs of leakage or damage
3. Ensure the pump is correctly lubricated and all moving parts are functioning correctly
4. Inspect the pump and its components for any signs of wear or corrosion
5. Check the fuel tank levels and make sure they are at appropriate levels
6. Ensure the pump is adequately protected from the elements
7. Perform scheduled maintenance and repairs as needed