Zhejiang Better Pump Co., Ltd. export group of goods to Kenya including
diesel fire pumps
, fire water supply equipment,
fire pumps
, fire booster regulator device, fire control cabinet, valves, etc. 4 sets of automatic fire sprinkler feed pump 90kW voltage 415V / 50Hz, 2 sets with star delta starter control cabinet, the control cabinet according to customer requirements, to be linked with the diesel fire pumps, achieve mutual backup function.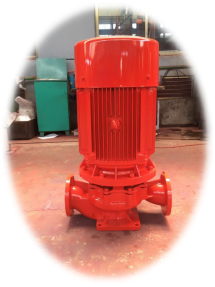 Diesel Fire Pump XBC12.5 / 45-D, use Weifang Diesel Engine, model R6105AZLD, power 121 / 110kW, speed 1500rpm.
Diesel Fire Pump XBC6.6 / 40-IS where diesel is all wood Shares diesel model diesel models CF4102Q, power 58.8Kw, speed 3000rpm.
Fire fighting packages
comes with a dedicated control box to achieve automatic control and fire control center. With shock-absorbing base, start battery, fuel tank and the reserve tank to meet UL / FM, NFPA20 regulatory requirements.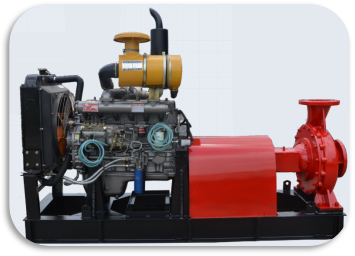 2 sets of fire hydrant booster regulator device, 2 sets of automatic sprinkler booster regulator device containing two fire pump 25LG3-10, head up to 1.05MPa, voltage 415V / 50Hz, diaphragm pressure tank diameter 1000mm, maximum pressure 1.6Mpa, the total volume of 1400L.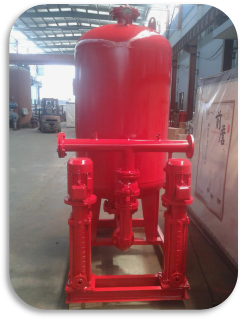 Indoor Fire Hydrant Fire Pump XBD6 / 20-65W / HY (constant), the flow rate Q = 20L / S, H = 60M, N = 22kW, speed 2950rpm, voltage 415V / 50Hz. Material, performance meet UL / FM, NFPA20 regulatory requirements.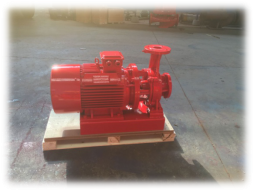 Automatic stir the sewage pump 65JYWQ37-14-3, flow 37m3 / h, head 13m, 3 kW power speed 2950rpm, voltage 415V / 50Hz.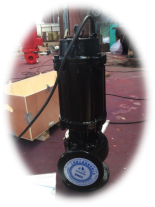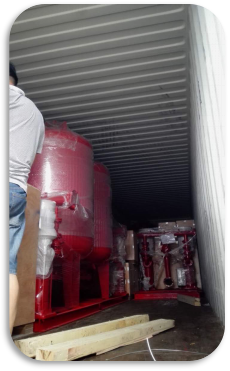 The goods to bulky, loaded containers will be a bit difficult, co-workers spent the day installed,Tied strong. However, in order to reach the destination customer safety,hard work is worth it.In this case, Zhejiang Better Pump Co., Ltd. fire pump will be get the praise by customers.