Better Technology Group Zhejiang Motor Co., Ltd.(hereinafter referred to as Better Group Motor Co., Ltd.) is an entity enterprise established in 2004, specializing in motor design, research and development, manufacturing and service. It mainly produces TEFC/ODP (UL1004-5) fire pump motors, IE2/IE3/IE4 efficient motor, ExdIIBT4 GB explosion-proof motor, IP68 submersible motor, IP68 ExdIIBT4 GB explosion-proof pump, Y, YKK, Y2 series high-voltage motors, voltage class: 3-14KV.

Better Group Motor Co., Ltd. won the UL Witness Laboratory (WTDP) certification granted by UL Company of the United States. (UL (Underwriters Laboratories Inc.) is an American product safety testing and certification agency and the founder of American product safety standards. The UL logo is a symbol of safety. In the world, UL is one of the most trusted third-party certification agencies for manufacturers.) The motor laboratory is equipped with a technologically advanced and self-developed motor testing energy feedback system and energy recovery system. The motor laboratory is also equipped with various necessary measuring instruments to meet the requirements of experiments under various voltages, frequencies and powers. All measuring instruments have been tested and calibrated by the national CNAS laboratory. The motor laboratory is also equipped with an efficient and sophisticated testing team.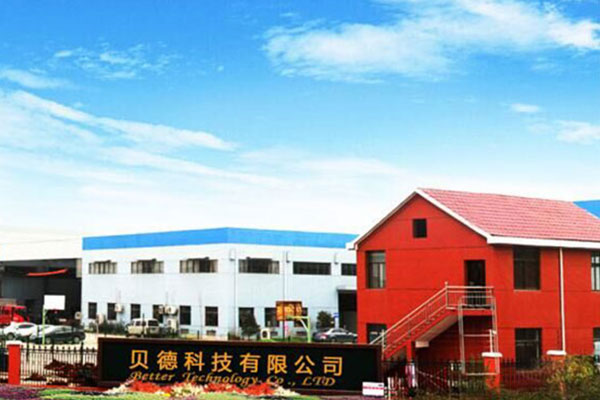 The experimental items of UL Witness Motor Laboratory include: cold resistance, hot resistance, thermal test, load test, locked rotor test, M-S test (T-n test), noise test, vibration test, insulation resistance test, power frequency withstand voltage test, etc. The motor capacity index data output includes efficiency, power factor, maximum torque multiple, minimum torque multiple, locked rotor torque multiple and locked rotor current multiple. The maximum power of motor test is 500hp, the voltage is 100~690V, the test capacity is 50/60Hz, and the number of motor poles is 2~12P.
Better Group Motor Co., Ltd. won the Witness Laboratory Certificate issued by UL of the United States, which will further improve the motor research and development, testing capabilities and technical level. After winning the UL witness laboratory certification, Better Group Motor Company can complete the UL certification project test by itself, greatly improving the progress of motor product listing, and providing strong support and guarantee for the development of Better Group Motor Company.

Better Group Motor Co., Ltd. has obtained the product certification of TEFC-IEC (UL1004-5) fire pump motor. The product covers power of 15~500hp, voltage of 190~480V, frequency of 50/60Hz, and motor poles of 2~4P. There are 294 models in total, with installation methods of IMB3, IMB5, IMB35, protection grade of IP55, and cooling mode of IC411. Meet the current international market demand for low-voltage fire pump motors.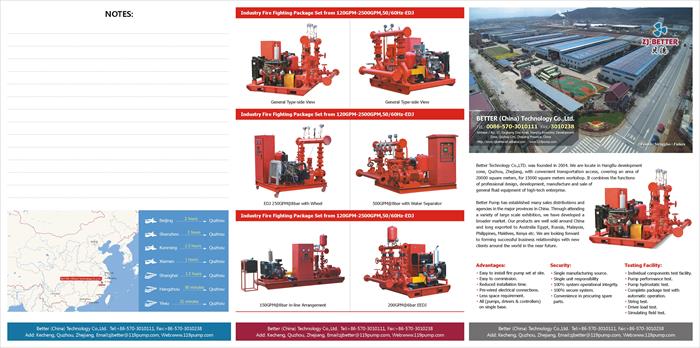 In recent years, driven by the national technological innovation reform, the company has continued to introduce new products and upgrade. The test items and methods of three-phase asynchronous motor in the motor laboratory meet the following standards.
1, UL1004-1 Rotating Electrical Machines – General Requirements
2, UL1004-5 Fire Pump Motors
3, GB 755-2019/IEC 60034-1:2017 Rotating Electrical Machines - Rating and Performance
4, GB/T 1032-2012 Test Methods for Three Phase Asynchronous Motors
5, GB14711-2013 Safety Requirements for Small and Medium Rotating Electrical Machines
6, GB12350 - 2016 Safety Requirements for Small Power Motors


Better Group Motor Co., Ltd. not only aims to provide the best motor products and motor technology solutions for global industrial enterprises and various application fields, but also is moving towards energy saving, high efficiency, environmental protection, integration, automation and internationalization, striving to make "Better Group Motor Company" the most respected supplier of motor technology solutions and motor manufacturer in the global motor industry, providing safety guarantee for domestic and foreign industries, Strive to provide customers with more excellent products and services!