The EEJ fire pump set is assembled and ready to ship to Qatar. The customer ordered 100gpm@17bar electric fire pump system. This fire fighting pump set consist of two electric pumps and one jockey pump. Customers are satisfied with our fire fighting equipment. Soon, all the equipment of this order is on the way of delivery, and will be sent to Qatar and to contribute to local fire protection.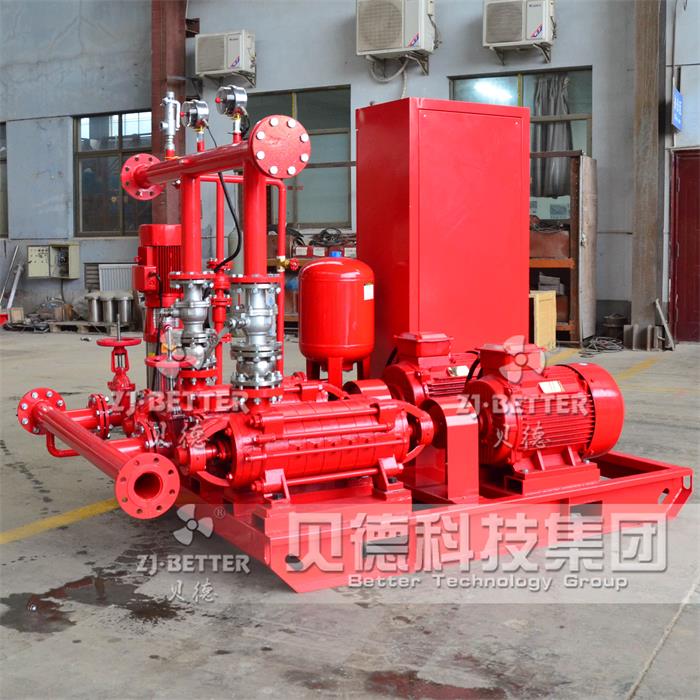 EEJ fire pump set is suitable for various fire boosting and pressure stabilizing pumps; various villas, community and other fire protection systems; industrial and civil building fire protection systems; suitable for various Various oil depots, oil loading and unloading docks, logistics parks and other places with high fire protection requirements.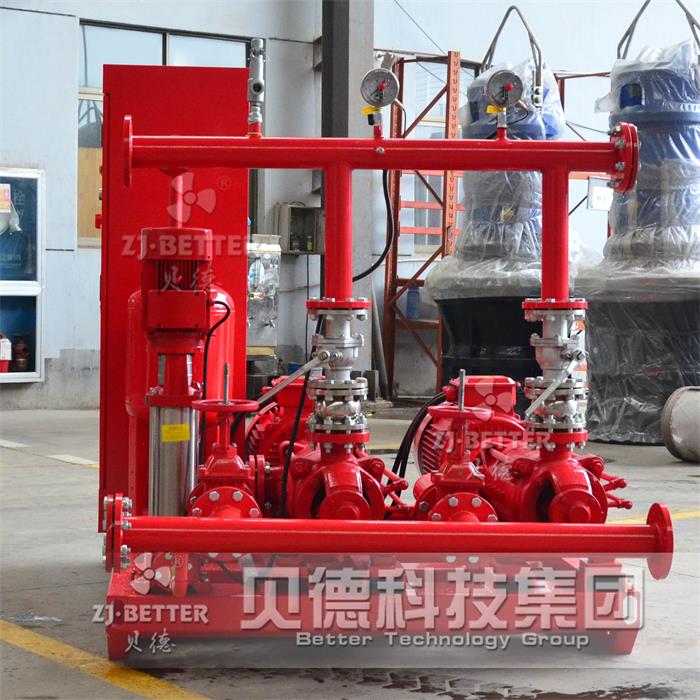 The fire fighting equipment has the following characteristics:
1. The four-in-one pump, electric control cabinet, diaphragm type pressure tank and combined pipe network greatly shorten the design cycle of designers and construction time of construction personnel.
2. Low investment in equipment, fully automatic operation, no special supervision is required.
3. The device has dual power supply interfaces, and the dual power supply can be switched automatically (manually).
4. With automatic protection and failover function. Any pump failure (electrical failure or hydraulic failure) can start the backup pump. It can also be connected with the fire center (according to design requirements)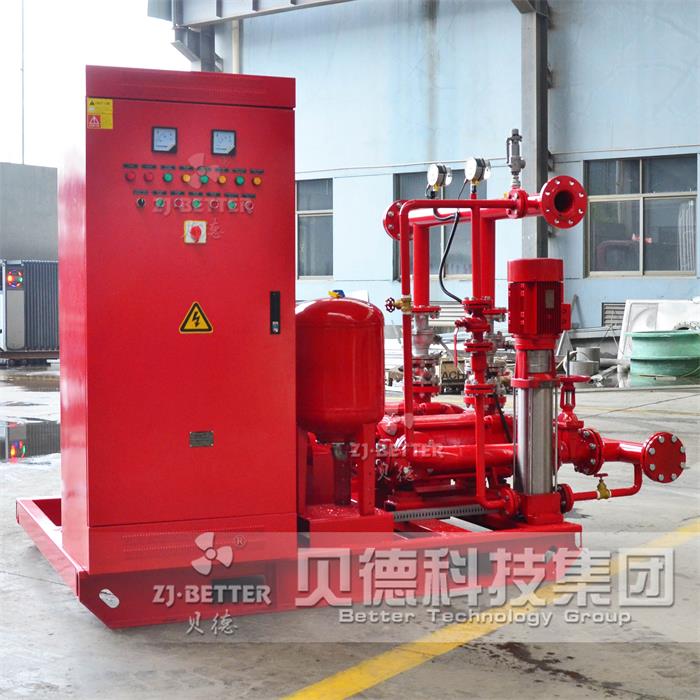 ZJBetter has been focusing on fire pump equipment for 18 years and has developed for many years. The company has perfected its own management plan and production process, and has a strict quality management system. The quality of the equipment produced by the company is guaranteed, and the price is high. The factory technicians have rich experience and are good at solving mechanical problems related to various fire pump equipment, and can provide various after-sales services for customers at home and abroad.