In our daily life, we will encounter many kinds of pumps, what is the difference between fire pumps and water pumps? Where is the fire pump special in?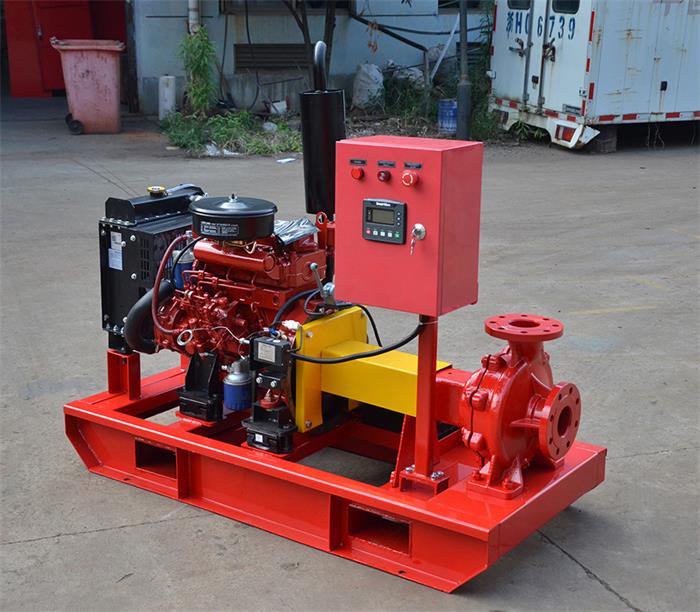 1, Manufacturer qualification
Fire pump manufacturers need to obtain 3C certification. 3C certification is known as "compulsory product certification system", it is the Chinese government in accordance with the relevant WTO agreements and international rules, in order to protect the majority of consumers, personal, animal and plant life safety, environmental protection, protection of national security, in accordance with laws and regulations to implement a product qualification It is important to note that the 3C mark is not a quality mark, but only a basic safety certification.
2, Material
Life pump we use every day, so there will be no rust phenomenon, while the fire pump may only be used once in a while or even until the use of years exceeded the standard also did not use, so in order to prevent economic and personnel losses brought about by unexpected events, the impeller material to choose not easy to rust copper or stainless steel, different from the ordinary pump cast iron material, its corrosion resistance and other performance is higher.
3, High temperature resistance
The high temperature resistance of fire pumps is higher than that of ordinary pumps. Fire pumps work in a special environment, in the event of fire danger, the location of the fire pump is often relatively high temperature, such as can not withstand the test of high temperature, the fire pump will lose its role.
4, Performance
Fire pumps are used to ensure the water quantity and pressure of fire fighting water, involving personal safety and property protection, and must operate reliably. The pump body is required to have a reasonable structure, appropriate materials and high reliability. Fire pumps are used to extinguish fires, requiring rapid and timely response, and accordingly require short priming time and good starting performance.
5, Fire protection
The fireproof performance of fire pumps is better than ordinary pumps. There is a layer of red paint on the exterior of the fire pump, in addition to the function of rust prevention, there is a certain degree of fire resistance. At the same time, the fire pump is made of metal and has good fire resistance.
About us

ZJBetter is a professional manufacturer of kinds of
fire pumps
such as Centrifugal Pumps, Horizontal Split-Case Pump, Vertical Turbine Pump and End Suction Pump. And we also provide fire pump set such as EDJ fire pump system(electric pump+diesel pump+jockey pump), EEJ fire pump group(electric pump+electric pump+jockey pump), EJ fire pump set(electric pump+jockey pump), DJ fire pump set(diesel pump+jockey pump), ect. All products with high quality and best price, we get CE ISO SGS Certification. And we have UL Listed and Non-UL fire pumps. More information pls send to our mail: amy@fire-pump.cn. Welcome to inquiry and visit!