In the future Zhejiang Better Pump Co., Ltd. will do FM certification, produce high quality
fire pump sale
. An FM Approved fire pump system will test the driver,pump and controller as a system to assure the performance characteristics of the system meet the protection requirements for the property.
TESTING REQUIRED FOR FM APPROVAL
FM Approved fire pump packages are produced using components that have been subjected to rigorous tests to ensure that they will perform when called upon during each certification program. Fire Pump tests map the pump flow versus discharge head characteristics across the entire range of flows; suction lift tests evaluate the pump's ability to perform in less than perfect water supply conditions; and hydrostatic pressure testing performed to assure the pump casings can withstand fire sprinkler system pressures.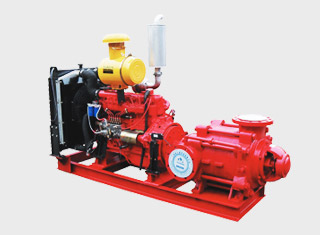 Diesel engine/electric motor driver tests evaluate the performance of the engine/motor under extremely harsh test conditions, and also the engine/motor ability to communicate with thefire pump controller. This approach allows for reliable service from this highly important piece of machinery. The third main component of the fire pump package is the fire pump controller. FM Approvals'requirements for these products have been developed to evaluate these complex devices under severe conditions in order to provide the fire pump package with a reliable device standing ready to act if the need arises.
FM Approvals'requirements have also addressed the mix-and-match capability between diesel engines and controllers of years ago with a standardized terminal strip so that communication across devices is much easier to establish and maintain. FM Approvals also monitors any performance issues reported from the field and assists the user in obtaining prompt, corrective actions. FM Approvals will audit the facilities of each manufacturer of the entire
fire pump system
, ensuring adherence to our stringent standards and production to the highest level of quality and reliability on an ongoing basis.