Recently, the diesel engine pumps of ZJBetter customers have been assembled and ready to be shipped, and some customers came to the factory for inspection. The customer ordered 56m3, 60m3 diesel engine fire pumps with a head of 150 meters, and a 50m3 diesel engine fire pump with a head of 100 meters for delivery. The customer inspection went very smoothly, and the customer expressed satisfaction with the equipment produced by ZJBetter. Soon, all the equipment of this order is on the way to be shipped.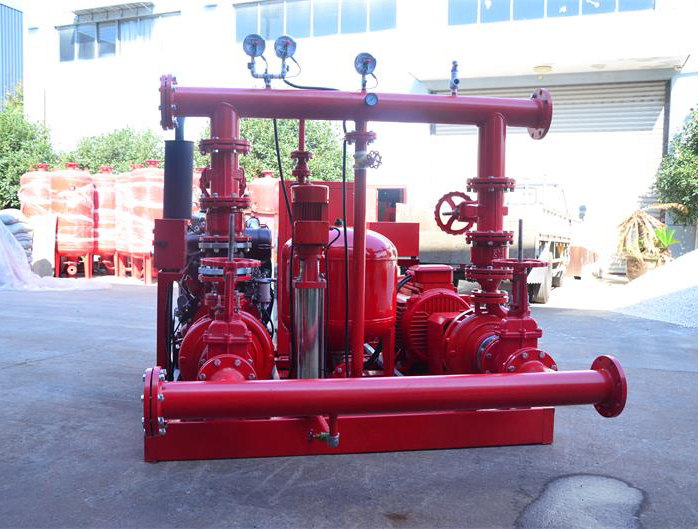 ZJBetter dual-power fire pump equipment has various advantages in one, and is a favorite fire pump product for foreign trade and foreign customers. When a fire occurs, the power source of dual power is more reliable and safe. The working principle of dual power is mainly that when the mains power is normal, the electric pump set is put into operation, and when the power supply fails and cannot supply power normally, the diesel engine fire pump set can automatically start to ensure the normal fire fighting work.
Due to its excellent performance, the dual-power fire pump set is suitable for various emergency backup pumps, and it is also a device chosen by the majority of foreign trade customers. ZJBetter is produced in strict accordance with the relevant requirements of GB 27898.5-2011 fixed fire water supply equipment. For each piece of equipment that leaves the factory, the factory will continue to carry out strict and high-standard testing, and deliver goods only after it exceeds the national standard.