'One Belt, One Road' refers to the 'Silk Road Economic Belt' and '21st Century Maritime Silk Road' for short. Promoting "One Belt, One Road" construction leading group office, Xu Shaoshi National Development and Reform Commission recently at United Nations Headquarters and the United Nations Development Programme Administrator Helen Clark signed the 'Government of People's Republic of China and the United Nations Development Programme on jointly promoting silk Road economic belt and the 21st century maritime Silk Road construction in the memorandum of understanding. '
2014 Boao Forum for Asia Annual Conference opening of the conference, Premier Li Keqiang to 'work together to create the Asian Development new future' in the title speech, comprehensively expounded China's Asian cooperation policies, with particular emphasis on promoting 'One Belt, One Road "means' 'and' 21st century maritime Silk Road 'or short.' Silk Road economic belt construction.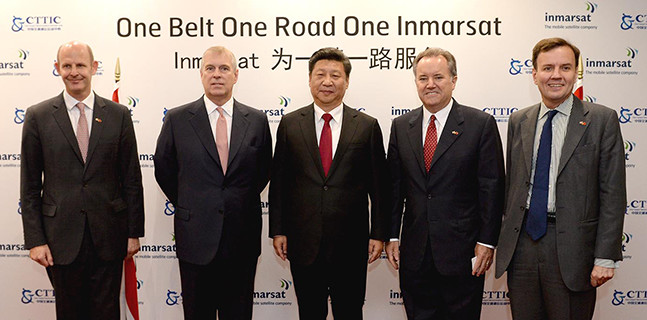 'One Belt, One Road' will fully rely on the bilateral and multilateral mechanisms existing between China and the countries concerned, with the existing and effective regional cooperation platform. One Belt, One Road "construction not only with the Shanghai Cooperation Organization, the Eurasian Economic Union, China - ASEAN (10+1) and other existing cooperation mechanisms overlap or competition, but also inject new content and vitality of these mechanisms .
National Development and Reform Commission, Ministry of Foreign Affairs, the Ministry of Commerce jointly issued the "push to build the Silk Road Economic Belt and the 21st Century Maritime Silk Road vision and action," and proposed: to play in Xinjiang unique geographical advantage and west open an important window role deepen exchanges and cooperation with central Asia, South Asia, West Asia and other countries, the formation of the Silk Road economic belt an important transport hub, business logistics and cultural center of science and education, to build the core area of ​​the Silk Road economic belt.
High utilization Yangtze River Delta, Pearl River Delta, the west side of Bohai Rim Economic Zone openness, economic strength, radiation and leading role in a large advantage, accelerating China (Shanghai) free trade pilot area, to support the construction of 21 century Fujian Maritime Silk Road core area. Open full cooperation of Qianhai in Shenzhen, Guangzhou, Nansha and Zhuhai Hengqin, Fujian Pingtan role, deepen cooperation with Hong Kong, Macao, Taiwan, Hong Kong and Macao to build the Great Bay.
Silk Road from the mode of transport, is divided into the Silk Road and Maritime Silk Road.
Silk Road, starting from the ancient Chinese capital of Chang'an (Xi'an), the Hexi Corridor, the Central Asian countries, Afghanistan, Iran, Iraq, Syria and the Mediterranean Sea up to Rome for the end, a total length of 6440 km. This road is considered to be linked Asia and Europe in ancient Eastern and Western civilizations intersection of the road, and silk is the most representative of the goods.
Maritime Silk Road,
Ancient maritime Silk Road from China's southeast coast, through the Indo-China Peninsula and South Asia, through the Indian Ocean into the Red Sea, East Africa and arrived in Europe as trade and cultural exchanges between China and foreign maritime thoroughfare, and to promote the countries along the Develop together.
Utilization of foreign capital in the first quarter 'One Belt, One Road' along the state established foreign-invested enterprises in China 457, an increase of 18.4%; actual use of foreign investment $ 1.68 billion, of which the actual amount of investment in Mongolia, Russia, China and Central Asian countries overall increase of more than doubled in Eastern Europe, China and West Asia North Africa countries actual investment amount increased more than four fold.
Foreign investment in the first quarter, China's 'One Belt, One Road' countries along the non-financial direct investment of $ 2.56 billion, accounting for 9.9 percent of total foreign direct investment over the same period. Countries in which the top three were Singapore, Indonesia and Laos, invested $ 570 million, $ 300 million and $ 260 million.