Installation Instructions
Pump and Piping installation
Pump should be installed in well-ventilated anti-freezing. pump and motor away from the obstacles of at least 150mm. to ensure the smooth motor cooling.
Minimize the extent to import pipe friction losses, water piping should be as short as possible, and a larger size pump caliber. (The water inlet pipe is best for the DNSO. and so on) pump to be checked prior to installation piping systems whether to install a check valve to prevent the media back. If the pump for boiler feed water a check valve must be installed on the pipeline between the pump and boiler.
Pump should be installed in concrete or similar with a suitable height on the basis, can also be installed fixed on the ground or wall mounting bracket. Should pay attention not to focus on the weight of the piping to the pump to prevent damage to the pump.
A PUMP INSTALLATION WILL NOT ALLOW THE MOTOR UPSIDE DOWN IN A HORIZONTAL PLANE.
Pump in and out of the water segment parts of (he "―" sign to the fluid pump in the direction, (he pump before starting should check liquid ability to pa&fi through freely.
Pump prior lo installation, water pipes should be cleaned* can not guarantee that the pipeline is not (he presence of particulate matter is necessary before the pump inlet O.S-lm to install a filter (especially suitable for the flow rate is less than 8m3/h pump) to ensure the normal operation of the pump.
Water pipe installation should prevent the air bag, see the figure below.

If the exit section of the cut-oft" valve is closed (or flow reduced to zero) the possibility of the bypass pipe installed in the discharge
piping to ensure adequate lubrication and cooling water through the pump.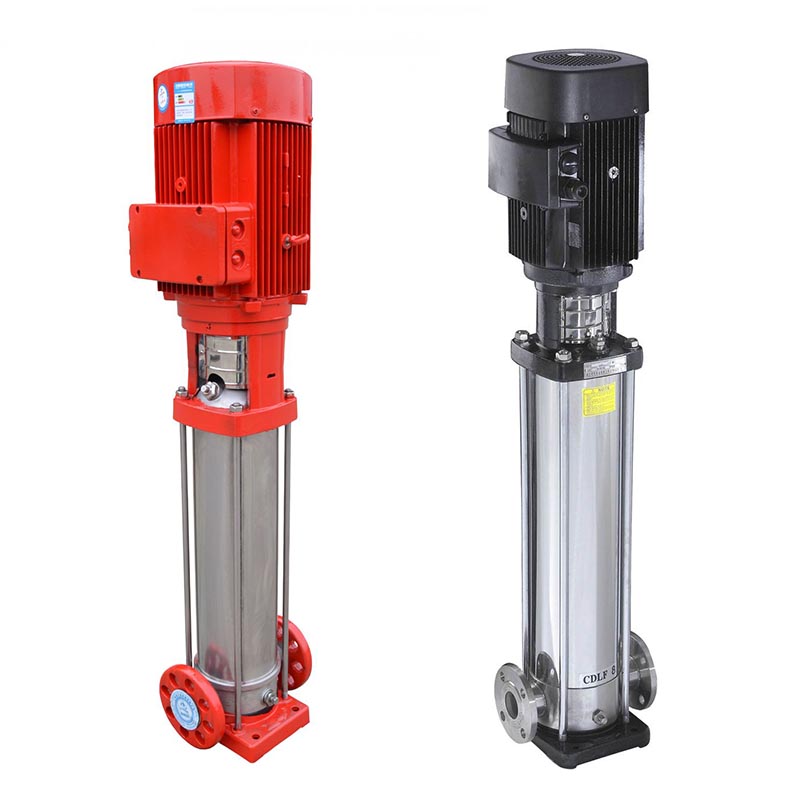 Electrical Connection
Connection of electrical wiring must be performed by a skilled electrician with a qualification certificate to operate.
Distinguish whether the motor with the power to match. The motor lead wiring connected with the power supply must be attached to the junction box on the wiring diagram and the provisions of the motor nameplate.
Motor must be connected to ensure an efficient and effective motor starter motor against phase voltage instability and overload damage. Pump motor should be reliable grounding.
BEFORE- REMOVING THF MOTOR TERMINAL BOX COVER AND REMOVAI. OF PUMPS, MUST ENSURE THAT THE POWER HAS BEEN CUT OFF.