How to prevent the fire pump cavitation?
(1) Correctly determine the suction height of the pump to ensure that the pressure at the impeller inlet is not lower than the vaporization pressure.
(2) Minimize the loss head in the suction pipe. Because the greater the loss, the greater the pressure drop at the inlet of the fire pump, and the easier the water will vaporize. Therefore, the length of the suction pipe should be shortened as much as possible, the accessories on the pipeline should be reduced, the inner wall of the pipe should be smooth and the diameter of the suction pipe should be appropriately enlarged.
(3) The fire pump is installed in the well. If cavitation occurs due to high water absorption, the pump can be installed underground or below the ground, near the water absorption surface.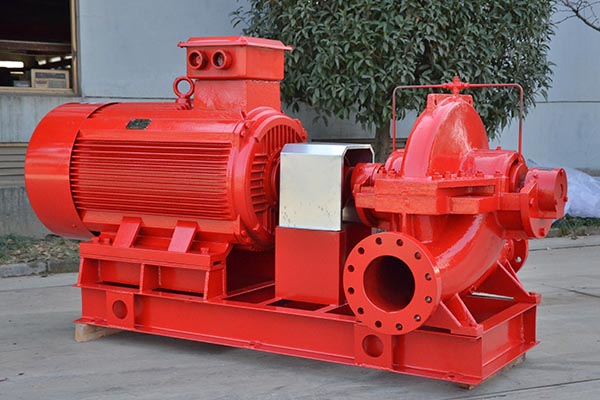 (4) Increase inlet pressure.
(5) Try to make the fire pump run under rated conditions. If the fire pump runs at a head lower than the rated head or higher than the rated speed, the over-pump flow must be greater than the rated flow, and the water flow speed at the impeller inlet will inevitably increase, and the pressure there will be further reduced. Therefore, the fire pump cannot reduce the head and increase the speed at will.
(6) Design and manufacture reasonable shape and size of the impeller inlet of the fire pump; an inducer can be installed at the inlet of the pump, or the pump parts can be made of anti-cavitation materials.