Hand in hand with the world, meet you at 123th Canton Fair

Day after day, year after year, it is always time to walk at the forefront.
The 2017 Canton Fair is in the past, and the 2018 Canton Fair is coming. This comprehensive international trade association, known as the "China's Foreign Trade Barometer," is like a large-sized speaker that magnifies every wave of China's import and export trade, allowing people to capture the pulse of the world.
As a domestic pump product strength brand, Better technology has lived up to expectations and regularly joined hands with professionals to appear here.
The pump is an "industrial heart", and it is an inseparable and important part of China's energy conservation and environmental protection industry. The innovation and breakthrough of energy conservation and environmental protection technology in the pump industry has great significance for China's environmental pollution control. Fire pump, as one of the important products of fire safety protection, is almost a necessity of major units. Apart from commercial institutions and civil buildings, it is also inseparable from the protection of fire pumps. Since the development of fire pumps, no matter how big it is, it must be keeping pace with technology.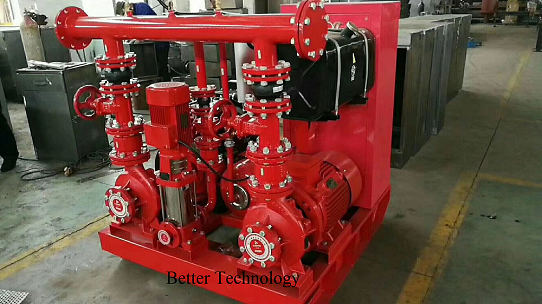 Our company, Better (China) Technology Co., Ltd., under the company that has grown up, still does not forget the initial intention and adheres to the research and development of pump skills.
In order to let the demanders know more about the pump products and make the world more secure, we will join hands with the company's professional R&D personnel, manufacturing personnel and service personnel.


As a public event, in addition to mechanical equipment, there are also a wide range of life products, such as household appliances, consumer electronics, electrical and electronic products, kitchen utensils, daily-use ceramics, craft ceramics, home decorations, glass crafts, personal care appliances, Bathroom supplies, etc.
April 15-19, 2018, on different days, join me in the world. 2018, the 123th Canton Fair, Hall 8.1, booth D18, waiting for your arrival!