UNDERWRITERS LABORATORIES INC., the global leader in safety product testing and certification, awarded the "UL Witness Test Data Program (WTDP)" to the Motor Laboratory of Best Technology Group (Zhejiang) Electric Motor Co., Ltd. Certificate.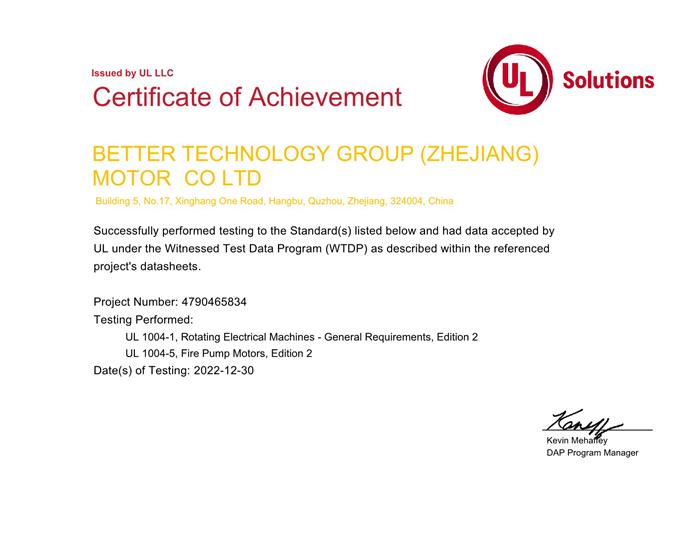 As a global independent safety science company, UL has international advanced technology and resource advantages in the field of testing, certification and standard development. As an industry expert in global market compliance solutions, since entering China in 1980, it has always been committed to serving the local area with international advanced technology and experience, providing one-stop integrated services such as localized testing, certification, inspection, and training. The "UL Witnessed Test Laboratory" is a relatively flexible certification method provided by UL for manufacturers. Passing the UL witness test audit means that in an accredited laboratory, with the witness of UL engineering personnel, Accreditation of project testing improves product certification efficiency.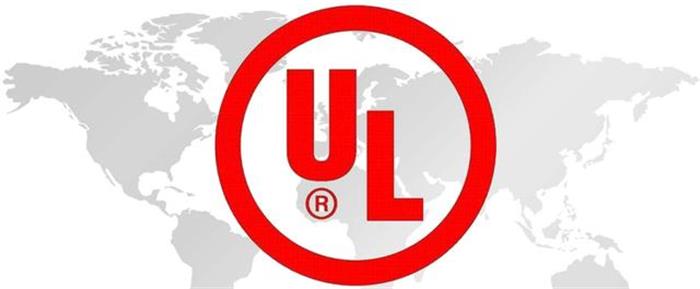 Better Technology Group Zhejiang Electric Machinery Co., Ltd. is currently equipped with domestic first-class electric machinery laboratory resources and testing teams. In recent years, under the impetus of national technological innovation and reform, the company has continued to introduce new products and encourage product upgrades on the basis of maximizing product quality and safety compliance. The experimental items and methods of the three-phase asynchronous motor in the motor laboratory all meet the following standards.
1. UL1004-1 Rotating Electrical Machines – General Requirements
2. UL1004-5 Fire Pump Motors
3. GB 755-2019/IEC 60034-1:2017 "Rating and Performance of Rotating Electric Machines"
4. GB/T 1032-2012 "Test methods for three-phase asynchronous motors"
5. GB14711-2013 "Safety Requirements for Small and Medium-sized Rotating Electric Machines"
6. GB12350-2016 "Safety Requirements for Small Power Motors"
The test items that can be tested in the UL witness motor laboratory include: cold resistance, hot resistance, heat test, load test, locked rotor test, M-S test (T-n test), noise test, vibration test, insulation resistance test, power frequency withstand voltage test Wait. The motor power index data output is efficiency, power factor, maximum torque multiple, minimum torque multiple, locked rotor torque multiple, and locked rotor current multiple. The maximum power of the motor experiment is 355kW, the motor frequency is 50/60Hz, the motor voltage is 100-690V, and the number of motor poles is 2-12P.
The granting of the WTDP laboratory certificate will further provide services such as product safety testing and technical guidance for Better Technology Group Zhejiang Electric Co., Ltd. After obtaining the UL witness laboratory certification, the company will be able to complete the testing of UL certification projects by itself. It has greatly promoted the progress of the listing of motor products, provided strong support and guarantee for the development of Better Technology Group Zhejiang Electric Motor Co., Ltd., and strengthened the leading position of Better Technology Group in the vertical field of motors.