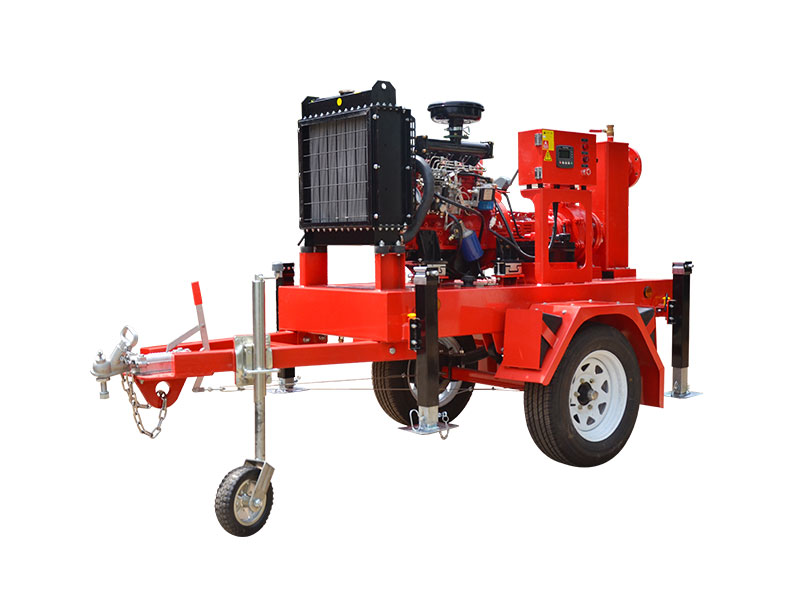 Trailer Mounted Fire Pump
Flow: 22-8000m³/h
Head: 1-70m
Speed: 1400 r/mim
Frequency: 50 Hz or 60 Hz
If you want to get more product information please contact us!
Introduction
Structure
Applications
Technical Data
The mobile pump unit is designed by the unique design of the pump body and the impeller flow channel using the principle of axial return and external mixing. It can be like a general self-priming clean water pump without installing a bottom valve and irrigation water, and can also suck and discharge large particles. Water bodies with solid impurities and long fibrous substances can be widely used in drought relief, flood control and waterlogging drainage, municipal sewage discharge, emergency drainage, etc.


Product Categories
According to the moving form of the pump truck. Divided into trailer pump truck and self-propelled pump truck, each mobile pump truck has its own advantages and working conditions
The trailer-type mobile pump truck is towed and driven by other powers. The diesel engine drives various types of pumps, with two-wheel or four-wheeled trailer chassis (with brake system, front and rear telescopic hand support legs). This type of pump has the characteristics of small size, high reliability, strong maneuverability and low maintenance cost. This type of pump truck is mainly suitable for urban areas, tunnel rescue and various complicated working conditions. The effect of stability and shock absorption is also one of two major points, mainly used for flood control and drought relief, emergency drainage, etc.
The self-propelled
mobile pump truck
is a mobile pump truck in the ordinary sense. The pump truck modified on the vehicle chassis is equipped with a vehicle chassis. The cabinet is equipped with a tank body, and the tank body can be equipped with a drainage pump, a diesel engine. In order to realize the diversification of functions, the company designed it into a dual-use type vehicle. The container body can be hoisted at any time and the vehicle can be used for it. The most hardest people are rescue workers at the frontline, in order to allow rescuers to have a comfortable rest place, a rest room directly arranged on the mobile pump truck, so that the mobile pump truck is more humane. This type of pump truck has strong mobility, large flow, fast water supply and simple operation. It is mainly used in flood control and drought relief, emergency rescue, municipal drainage and other fields.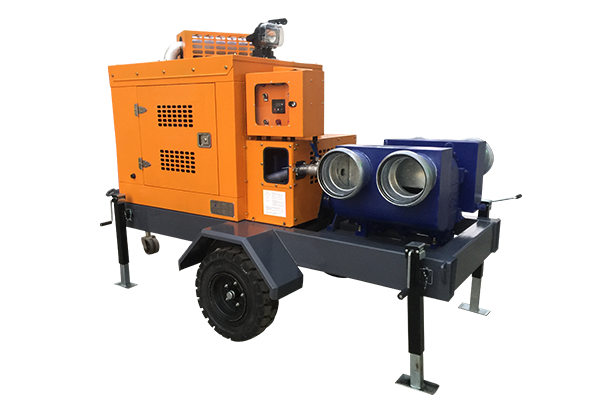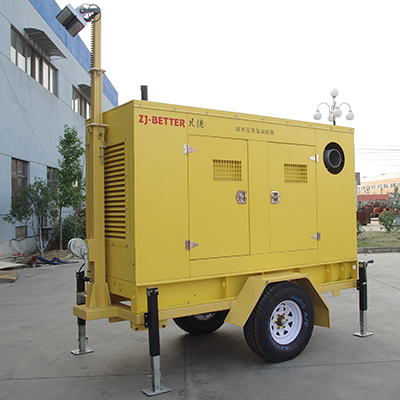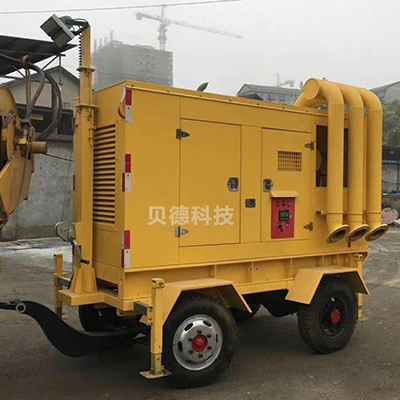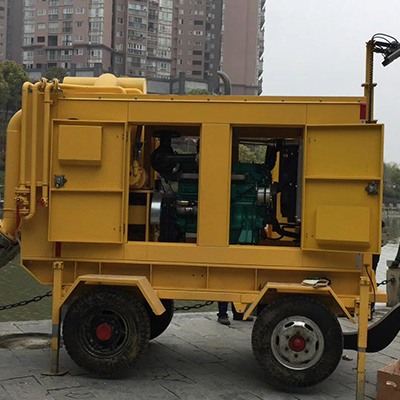 Product Features
1. The diesel engine equipped is made of domestic or imported high-quality products. It has the characteristics of good starting characteristics, strong overload capability, compact structure, convenient maintenance, simple use and high automation. It is an advanced and reliable fire-fighting equipment.
2. XBC-D Diesel engine fire pump is powered by X6135, 12V135, 4102, 4105, 6102 series diesel engines. The diesel engine (with clutch) is connected with fire pump through high-elastic coupling to form a fire pump set. The set also includes diesel tank, radiator tank, fan, control panel (for automatic unit) and other components.
3. When the set is automatically controlled, the automatic control cabinet (programmable) of the split diesel engine realizes the automatic start, input and automatic switching of the system (the electric pump unit is switched to the diesel pump unit or the diesel pump unit is switched to another unit), automatic protection (diesel overspeed, low oil pressure, high water temperature, three start failures, low oil level, low battery voltage, etc.), and can also interface with the user fire center or automatic fire alarm device, realize remote monitoring.
4. In order to ensure the normal operation of the unit under 5 °C environment, the unit can be equipped with AC220V cooling water preheating heating device.
5. XBC emergency mobile pump truck can be combined with electric pump group and jockey pump to form an automatic fire water supply system.
6. The water intake mode of XBC emergency mobile pump truck has two types: self-irrigation and suction. According to the requirements of fire protection regulations, it is generally self-irrigating water diversion. If the user needs to suck in the water inlet system, special instructions are required for the company to provide an automatic vacuum water guiding device, but the size of the pump unit has some changes.
7. The electric pump is the main fire pump, which can be automatically started according to the fire situation;
8. Equipped with jockey pump;
9. The diesel engine pump is a standby fire pump, and the fire is automatically started without power supply;
10. The diesel engine starts when the electric pump fails;
1. Ambient temperature≤50℃, medium temperature≤100℃, suitable for outdoor use.
2. The medium PH value of cast iron material is 6~9, and the material of 304 is 2~14.
3. The weight of the medium does not exceed 1050kg/m3.
4. The length of the suction pipe is less than or equal to 16 meters, and the height of self-priming is less than or equal to 9 meters.
5. The flow rate is 300-3500 cubic meters per hour, the lift is 5-200 meters, and the power is 30-1000kW.
Scope of Applications
1. There are no fixed pumping stations and areas without power supply;
2. Assault flood control and drainage;
3. drought relief;
4. Agricultural irrigation, aquaculture;
5. Various occasions for temporary pumping;
6. Cofferdam pumping;
7. Industrial and municipal drainage.
Name
Trailer mobile drainage pump truck
Brand
BETTER
Type
weather-proof and trailer type
Model
BDSP-10
Max Capacity
500m³/h
Max Suction Head
5m
Inlet/Outlet
DN200
Move mode
Two-wheel high-speed trailer with electronic braking system
Driving speed
Speed limit 80km/h
Engine Power
70KW
Engine Speed
1500r/min
Fuel Tank Capacity
200L
Suction Pipe
6m
Discarge Pipe
20m
Rainproof Enclosure
2mm Galvanized steel plate with polyester powder coated
InquiryPlease Feel free to give your inquiry in the form below. We will reply you in 8 hours.