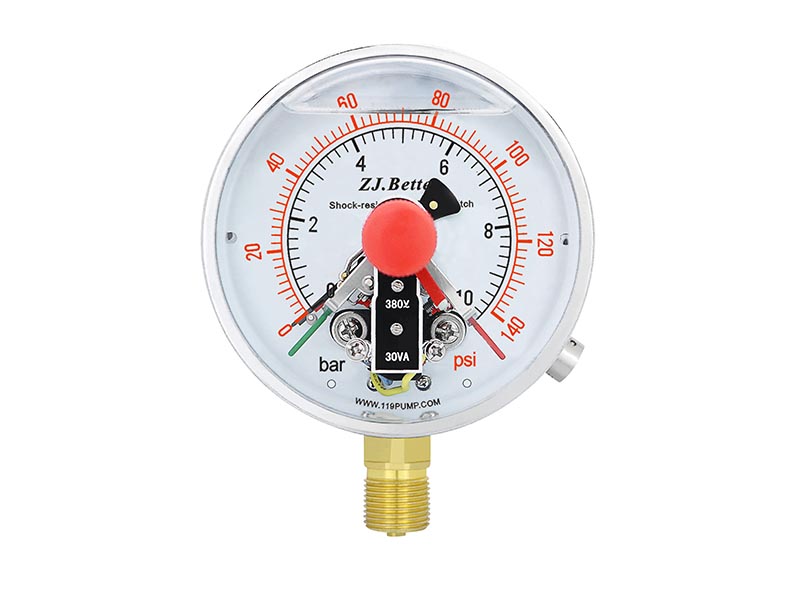 Shock-resistant Pressure Gauge (10/16bar)
Gauge diameter: 100mm
Accuracy grade: 1-2.5%
Working temperature: -40℃~70℃
Shock-resistant: Yes
OEM: Yes
Material: Copper alloy, 304 or 316 stainless steel
If you want to get more product information please contact us!
Product Conception
Electric contact pressure gauges are widely used in petroleum, chemical, metallurgical, power station, machinery and other industrial sectors or electromechanical equipment to measure the pressure of various fluid media without explosion hazard. Usually, the meter is used with the corresponding electrical components (such as relays and inverters) to automatically control and signal (alarm) for the various gases and liquid media under test pressure.
Gauge diameter:100mm
Accuracy grade:1-2.5%
Working temperature:-40℃~70℃
Shock-resistant:Yes
OEM:Yes
Material:Copper alloy, 304 or 316 stainless steel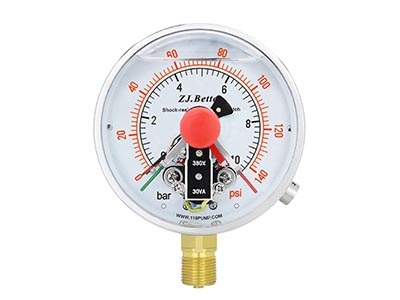 InquiryPlease Feel free to give your inquiry in the form below. We will reply you in 8 hours.