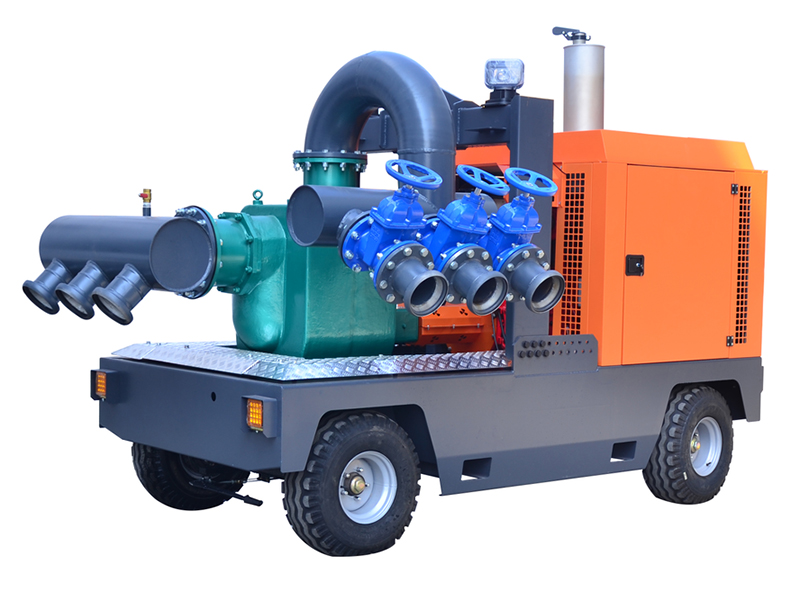 Large Flow Non-Clogging Mobile Fire Pump Trailer
Flow: 155~720m³/h
Head: 80~360m
Power: 132-710kW
Speed: 1490r/min
If you want to get more product information please contact us!
Introduction
Structure
Applications
Technical Data
The Large flow non-clogging mobile fire pump trailer has a fully enclosed soundproof and rainproof cover, which is suitable for all-weather field and open-air operations. It has the characteristics of stable and reliable overall performance, light and practical integrated operation, quick response and high drainage efficiency, diverse functions and convenient combinations, and high cost performance for a wide range of uses. It can well meet the needs of outdoor operations and urban flood control, agricultural drought resistance, municipal engineering and emergency drainage.

Compared with traditional drainage pumps, the mobile emergency rescue trailer fire pump truck developed and produced by Better Technology has many advantages of convenience and efficiency. It can help you survive the rainy season and flood season in cities and towns, and quickly solve the problem of serious water accumulation after rainfall.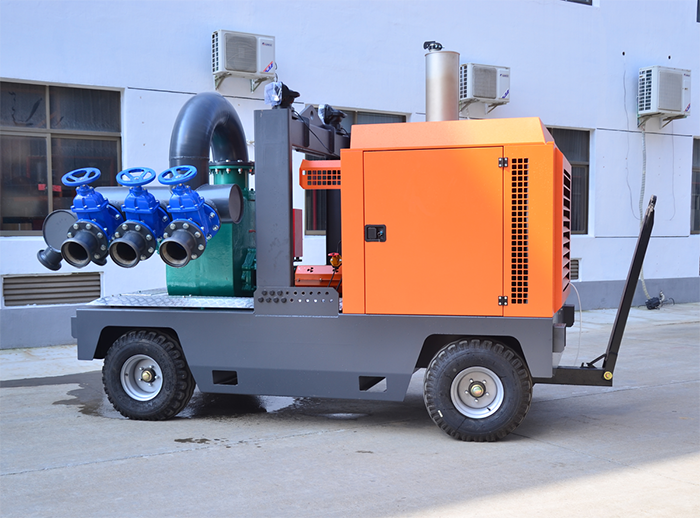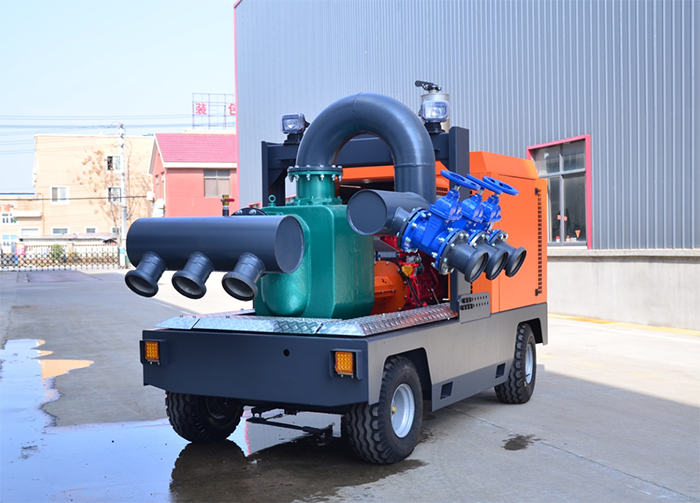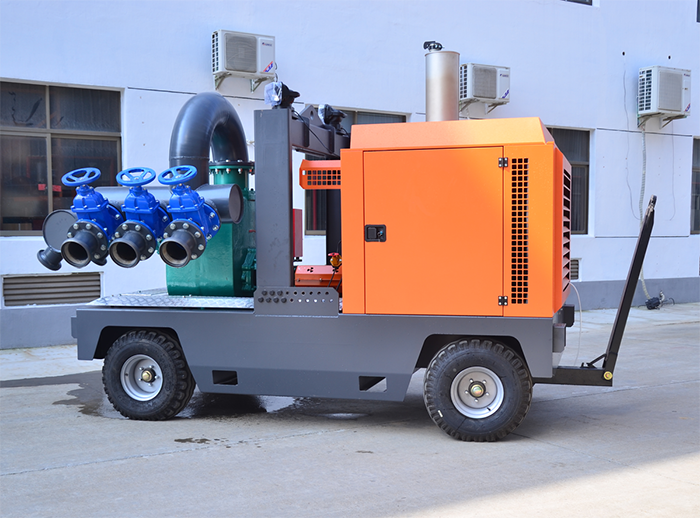 Why is the mobile emergency drainage pump truck so easy to use?
All this is due to the advancement of equipment technology and the improvement of functions. Combining the water pump and the diesel engine on a pump truck, there is no need to drag long wires and look for places for power supply everywhere. As long as sufficient diesel is prepared, the equipment can be continuously driven to work without interference from other factors, so It is more flexible and free, and has higher mobility in emergency pumping and drainage tasks. The water pump equipped on the pump truck integrates self-priming large flow rate and non-clogging sewage discharge. It adopts the mixed type of axial return flow, which can absorb and discharge impurities containing large particles of solids and long fibers, and can cope with more uncertain working conditions and water bodies. Performance Stable and reliable to use.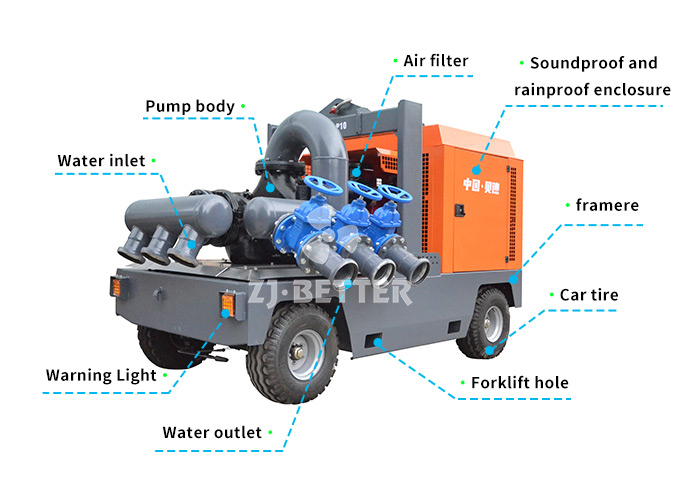 The mobile pump truck is a kind of movable pump, which can be used anytime and anywhere, and is easy to operate and use. It is widely used in municipal sewage discharge, emergency drainage, flood and drought relief, farmland irrigation, etc. Today we will talk about the mobile pump truck in the above several Aspect specific use and value.
1. Municipal sewage works
In the early years when the ecological environment was relatively good, people did not pay special attention to environmental protection, the development of science and technology was not advanced enough, and there was no advanced sewage treatment equipment. Nowadays, with people's emphasis on the ecological environment and the development of science and technology, municipal sewage equipment is constantly being developed. Mobile pump trucks are one of the more common equipment. Due to its convenience and high efficiency, it is gradually emerging in recent years. , is widely cited in sewage projects and contributes its own value to environmental protection.
2. Municipal emergency drainage
In urban and rural flood disasters, manpower alone is far from enough. We need more powerful and efficient equipment to quickly drain water. We can always see mobile pump trucks in flood fighting and emergency rescue because of their emergency and reliability. Mobility is very suitable for emergency rescue. It can be said that the mobile pump truck is developed for emergency drainage.
3. Farmland irrigation project
The pump truck can also irrigate because it can drain waterlogging. Because of its own advantages, it can transmit liquid with impurities and is not easy to be blocked. Therefore, mobile pump trucks are basically used for farmland irrigation. The characteristics of high power, high efficiency, and mobility are very suitable for farmland irrigation. Larger farms at home and abroad will be equipped with mobile pump trucks. Even if the farm has an irrigation system, many farms will also reserve mobile pump trucks to allocate water sources in case of drought, or to drain water in continuous rain or typhoon weather.
Name
Trailer mobile drainage pump truck
Brand
BETTER
Type
weather-proof and trailer type
Pump shaft position
horizontal
Inlet diameter
150~300mm
Outlet diameter
150~300mm
Material
cast iron
Move mode
Two-wheel high-speed trailer with electronic braking system
Driving speed
self-priming
Delivery medium
Water
Flow range
155~720m³/h
Head
80~360 meters
Rainproof Enclosure
2mm Galvanized steel plate with polyester powder coated
InquiryPlease Feel free to give your inquiry in the form below. We will reply you in 8 hours.