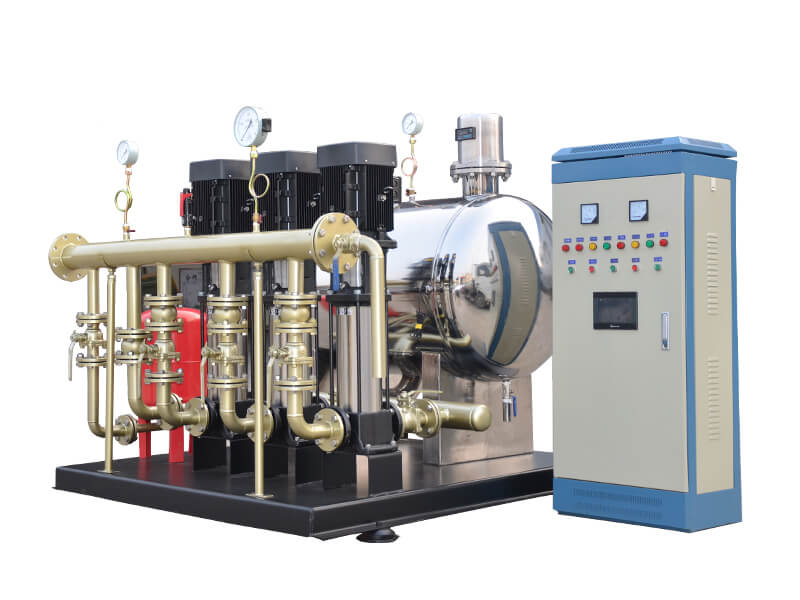 High Flow Booster Pump System
Flow: 9-2350 gpm
Head: 0.2-10 bar
Power: 0.37-9 kw
Material: SS 304
Starting model: Frequceny starting
If you want to get more product information please contact us!
Product Overview
Product Structure
Application
Technical Data
Booster Pump System High Flow

Description
SQB Automatic Frequency Conversion Booster Pump Set is composed of newest high performance PID frequency conversion control cabinet, one pump or more than 2 pumps. It is the top technical water boosting equipment, which can automatically adjust to satisfy the requirement of constant pressure, variable water demand.
The pressure of water supply net can be kept constant water pressure. The whole water supply system can run effectively energy saving and perfect status.

Advantages:
1. Economic: No needs to water tank or big pressure tank.
2. Efficiency: Energy saving 30%-90% compared to old water supply system.
3. Stable: It can run in the contions of power cut or insufficient water supply.
4. Clean: It use stainless stain of food grade with full seald mechanism.
5. Eco-friendly: Low noise, Energy saving, Safty.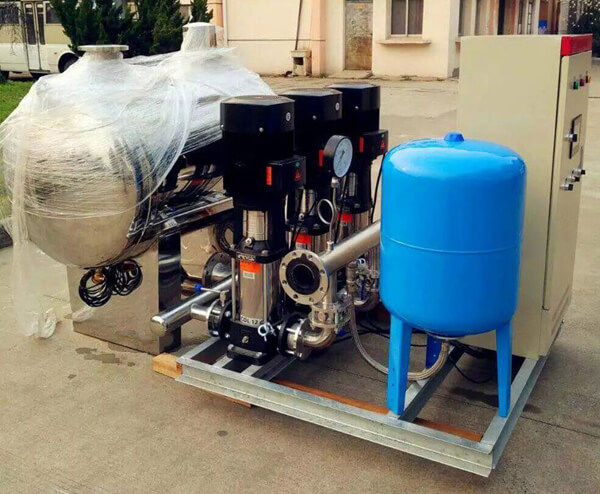 1.
Booster Pump
2. Diaphragm tank
3. Ball valve,Muffler check valve
4. Pipes
5. Stain base
6. Control panel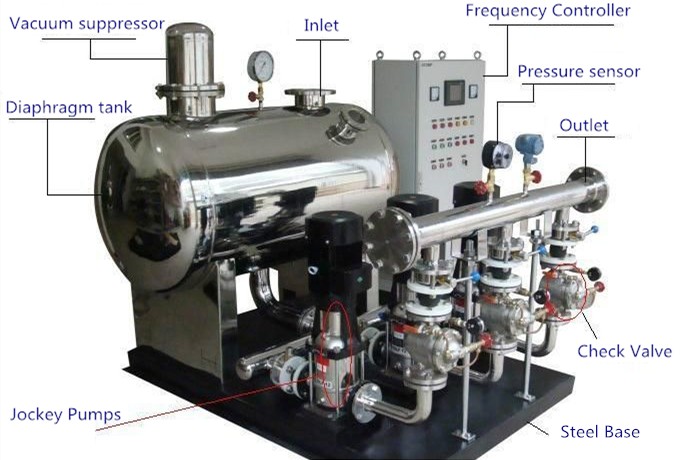 1. Used for water plant and
booster pump station
2. Used for water supply of residential area, hotel, restaurant and big public building
3. Used for all kinds of factory
4. Used for fire fighting of residential area, hotel, restaurant and big public building
5. Used for factory constant pressure ,cooling water and circulation water
6. Used for hot water supply, air condition and so on
7. Used for
sewage pump station
,sewage handle and so on
8. Used for agricultural irrigation,greenland irrigation, landscape and fountain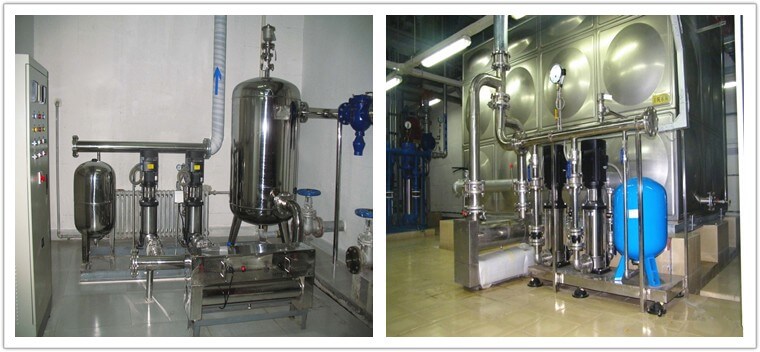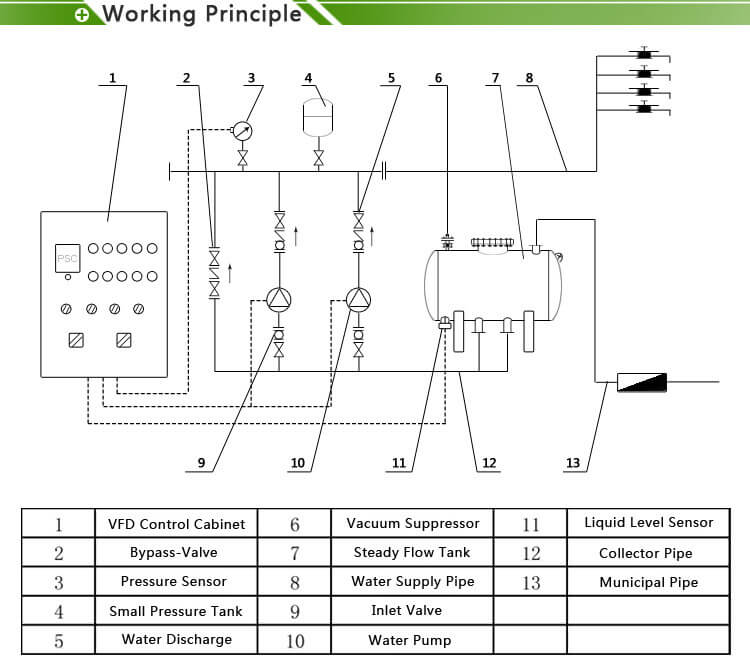 Parameter of System
Reference for Users
Flow
Head
Power
Height
Households
2-535 m3/h
2-100 m
0.37-9 kw
4-90 m
17-535
If any questions, please contact us
InquiryPlease Feel free to give your inquiry in the form below. We will reply you in 8 hours.