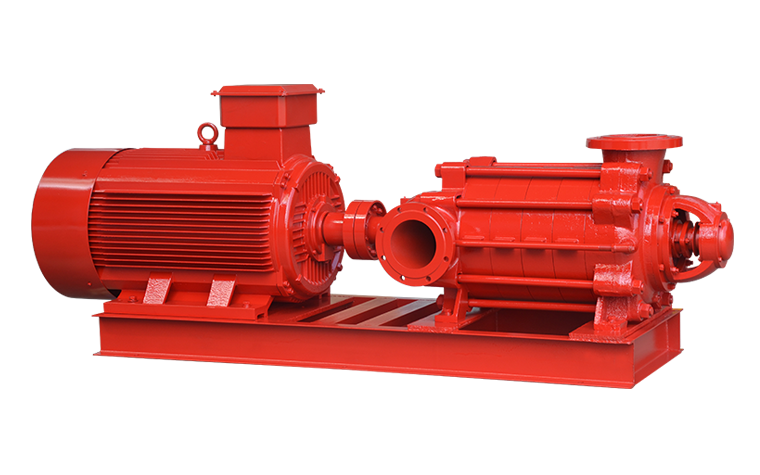 XBD-D Multistage Electric Fire Pump
Flow: 1~100L/s
Head: 0.2~2.6MPa
Caliber: 40~200mm
Power: 1.5~220kW
Speed: 1450r/min
Working Pressure: 2.5MPa
If you want to get more product information please contact us!
Product Overview
Product Structure
Application
XBD-D Multistage Electric Fire Pump
XBD series fire pumps are a kind of new type fire products researched and developed in full compliance with the state issued-newly standard of GB6245-2006 "Fire pump",
according to the end-user's practical needs and special using requirements.


They are horizontal single suction centrifugal pump with ring section body. The position of suction port of type D is arranged horizontal.
The position of discharge port is arranged vertically up.
The shaft sealing of these pumps are sealed with sf-packing.
At the location of the shaft sealing there is a renewable sleeve to protect the shaft.
The pumps are directly driven by the motor through the flexible coupling.
The rotating directions of the pumps are clockwise, when viewed pump from the driving end.