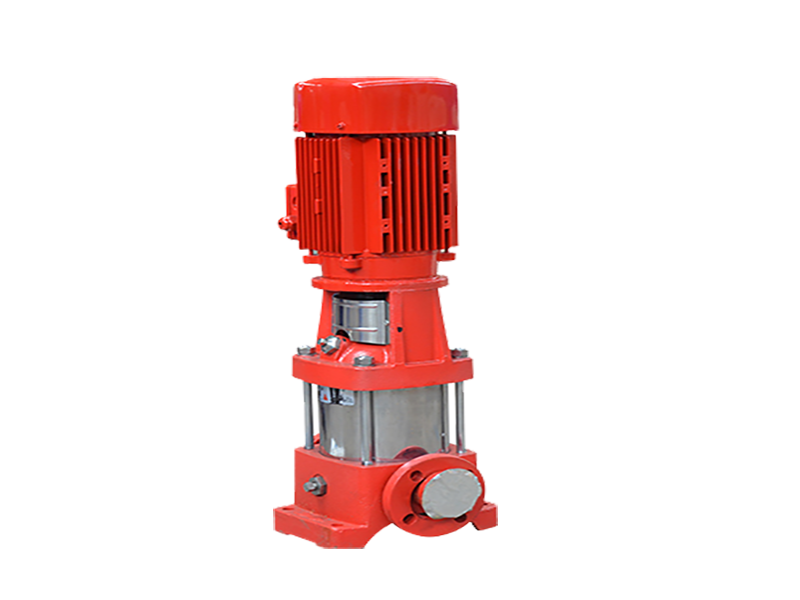 CDL Vertical Electric Fire Pump Jockey pump
Flow: 1~300L/s
Head: 0.15~1.6MPa
Caliber: 25~500mm
Power: 0.75~160/6P kW
Speed: 960~3500r/min
Working Pressure: 1.6MPa
If you want to get more product information please contact us!
Product Overview
Product Structure
Application
CDL VERTICAL MULTISTAGE CENTRIFUGAL PUMP
(Jockey Pump)
CDL/CDLF is a kind of vertical non-self priming multistage centrifugal pump, which is driven by a standard electric motor.
The motor output shaft directly connect with the pump shaft through a coupling.
The pressure-resistant cylinder and flow passage components are fixed between pump head and inlet &outlet section with stay bolts.
The inlet and outlet are located at the pump bottom at the same plane.
This kind of pump can be equipped with an intelligent protector to effectively prevent it from dry-running, out-of-phase and overload.

Motor
Full-enclosed air-blast two-pole standard motor
Protection class: IP55
Insulation class: F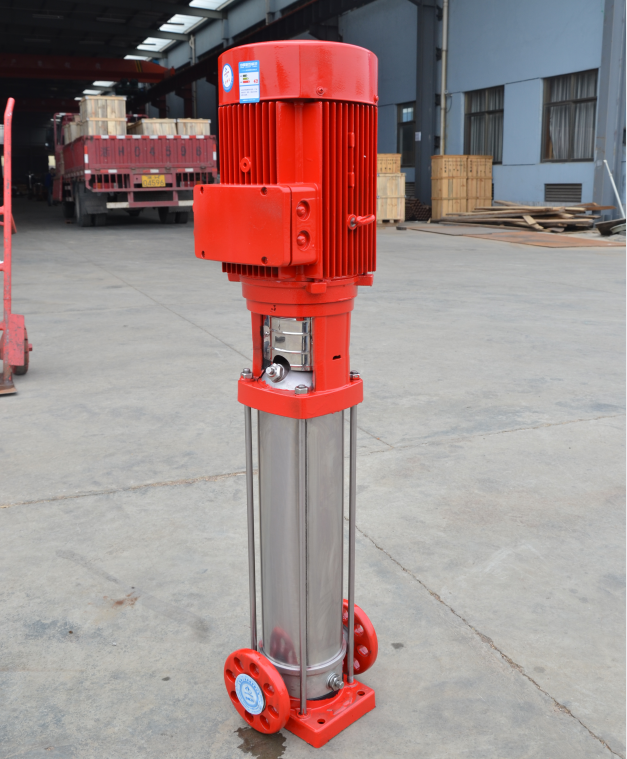 1. Vertical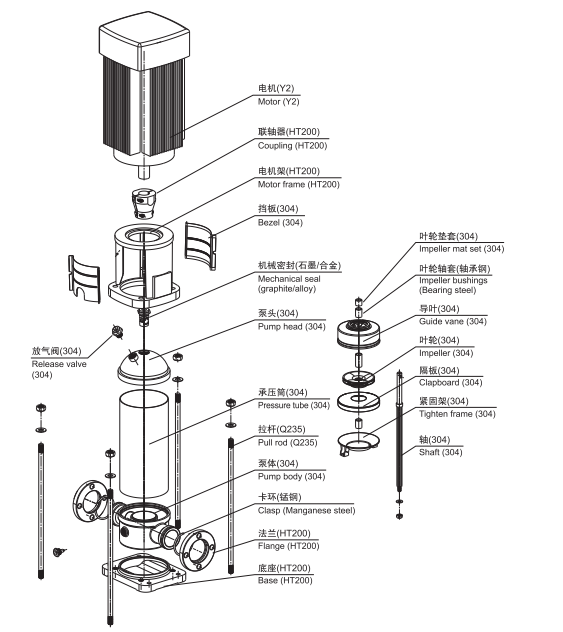 1. Y/Y2 Series Motor: the driving part of pump, with a close- coupled type.
2. Pump Shaft: coaxial with motor and high concentricity to enable pump operating without noise and vibration.
3. Water Deflector: to avoid water entering motor due to leakage at seal.
4. Pump Cover: elaborately designed of sharing the same end cover with motor, shortened axial dimensions and simple structure.
5. Mechanical Seal: made of stainless steel, tungsten carbide, fluorine rubber and etc, for outstanding sealing, durable service life and leak-tightness.
6. Pressure Plug: to mount pressure gauge to monitor the normal operation of pump.
7. Pump Body: to lower the velocity of flow, making velocity energy into pressure energy
8. Drain Plug: fully let out the liquid inside in case that pump needs servicing or will be left unused for a long time.
9. Air Release Valve: to release the air inside to ensure the normal start of pump.
10. Impeller: to play a leading role with its vane forcing liquid rotated and splashed around driven by centrifugal force.
Application
CDL/CDL.F is a kind of multifunctional products. It can be used to convey various medium from tap water to industrial liquid at different temperature and with different flow rate and pressure. CDL type is applicable to conveying non-corrosive liquid, while CDLF is suitable for slightly corrosive liquid.
Water supply: Water filter and transport in Waterworks, boosting of main pipeline, boosting in high-rise buildings.
Industrial boosting: Process flow water system, cleaning system, high-pressure washing system, fire fighting system.
Industrial liquid conveying: Cooling and air-conditioning system, boiler water supply and condensing system machine-associated purpose acids and alkali
Water treatment: Ultra-filtration system, reverse osmosis system, distillation system, separator, swimming pool
Irrigation: Farmland irrigation, spray irrigation, drip ping irrigation.

Operation Conditions

Thin, clean, non-flammable and non-explosive liquid containing no solid granules and fibers.
Liquid temperature: Normal temperature type: -15 C-+70
Hot water type: +70C-+120C

Ambient temperature: up to +40 C
Altitude up to 1000m
InquiryPlease Feel free to give your inquiry in the form below. We will reply you in 8 hours.